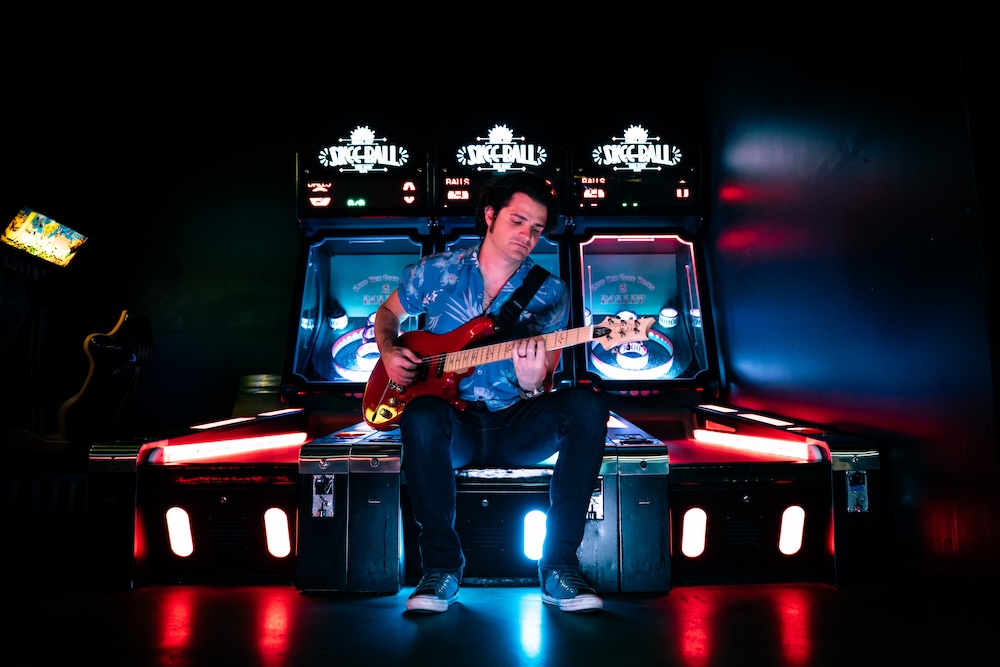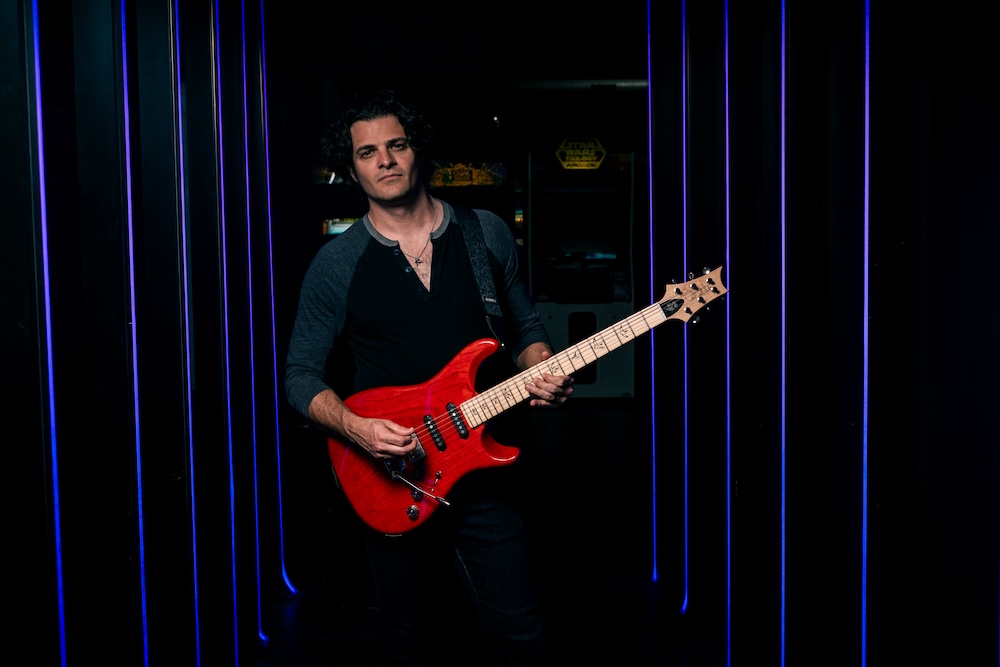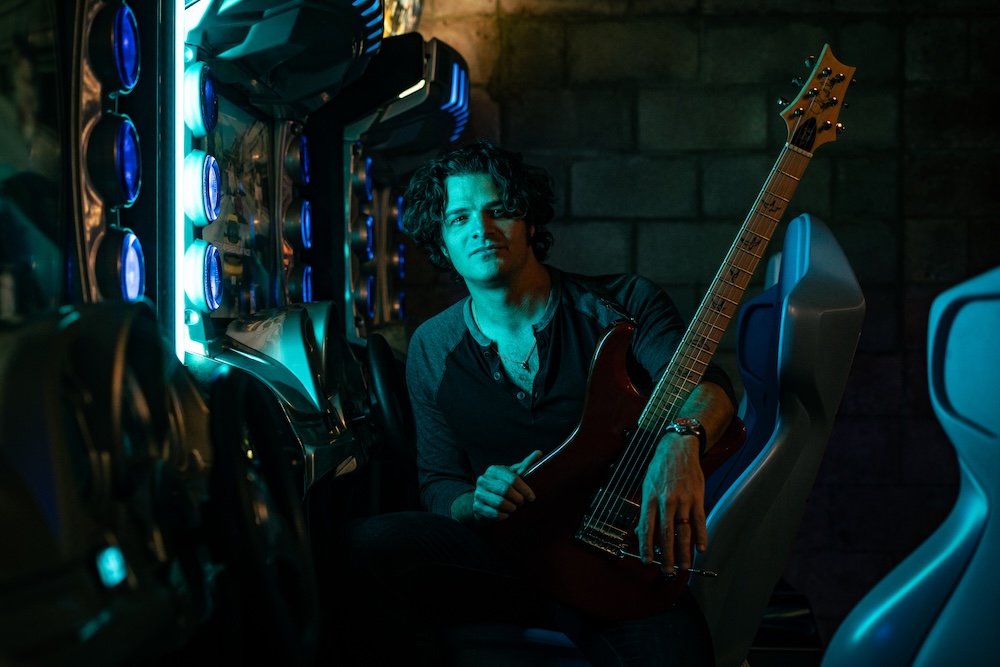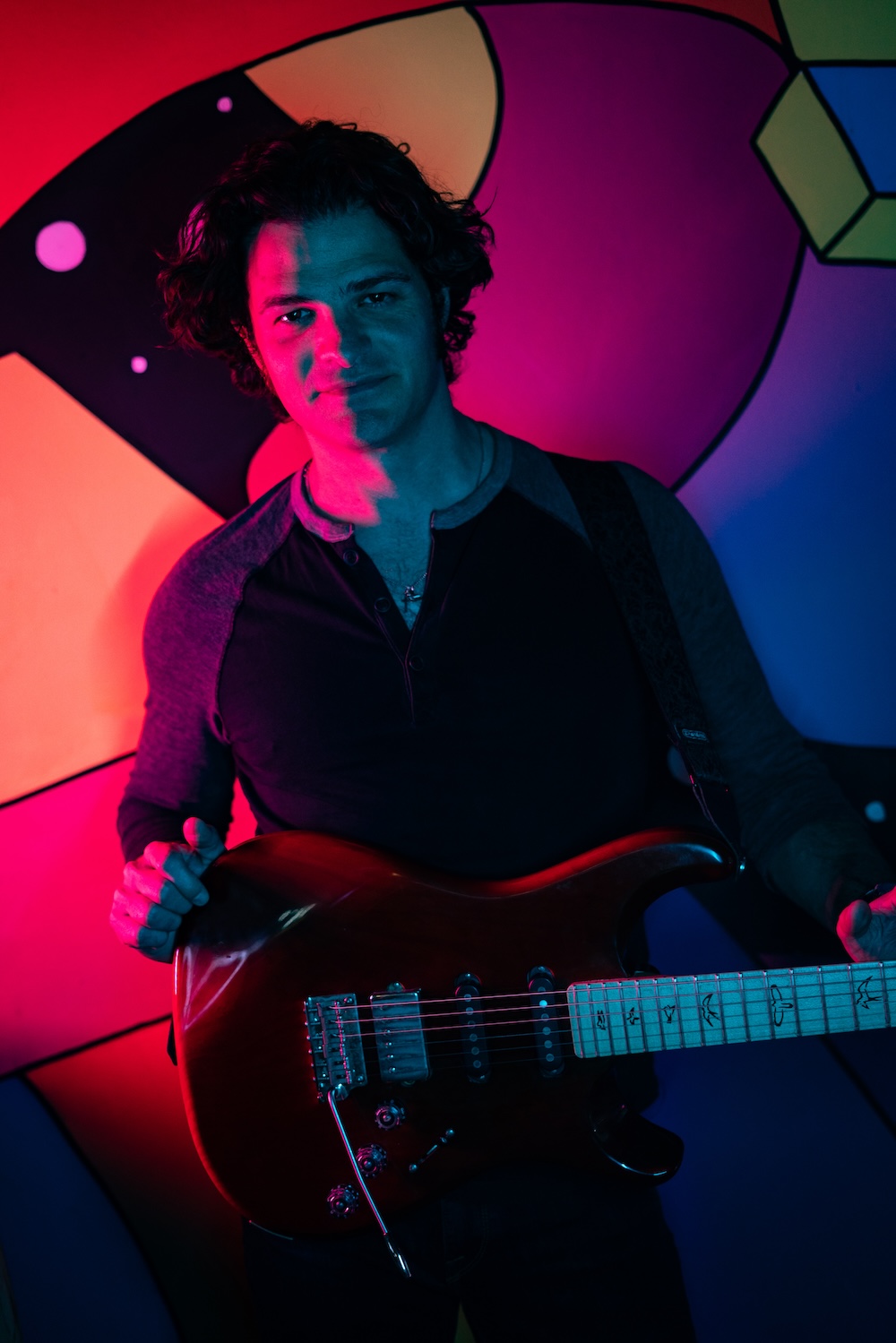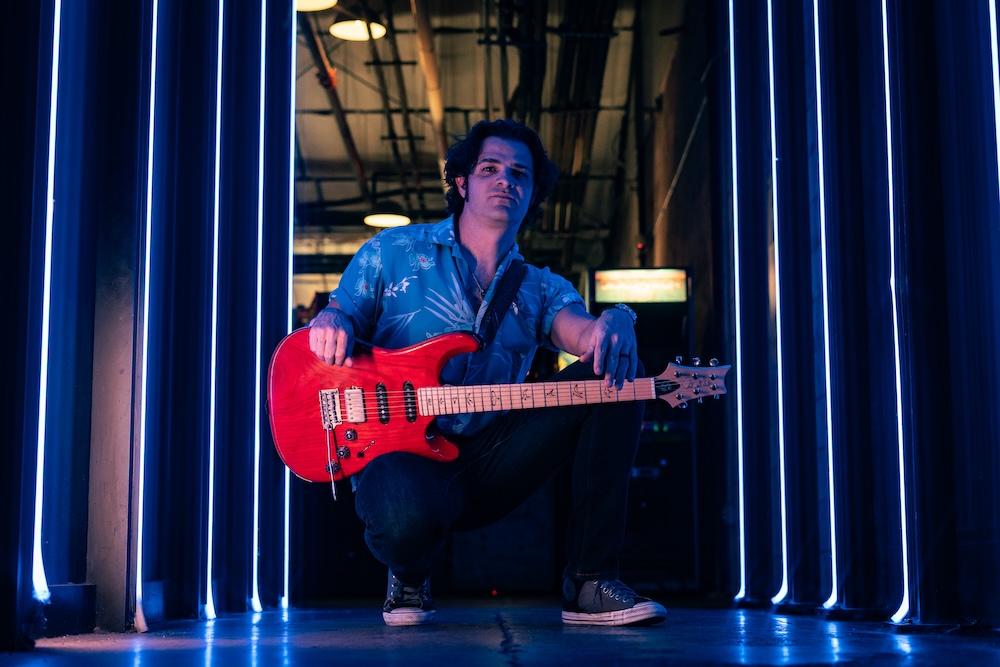 Mark Lettieri
Bio
Mark Lettieri is a guitarist, composer, and producer based in Fort Worth, TX. Proficient in a multitude of styles, he records and performs in virtually every genre of popular music with both independent and major-label artists. He also composes and produces original instrumental music under his own name.
Born in the San Francisco Bay Area, Lettieri came to Texas via Texas Christian University (TCU), studying advertising and public relations, and competing in track and field. A passionate guitarist since middle school, he began his music career in the Dallas/Fort Worth Metroplex area upon graduating from TCU.
Playing in the vibrant Metroplex gospel and R&B scene led Lettieri to join jazz/world group Snarky Puppy in 2008, where he contributes as guitarist, as well as arranger and composer. The group has earned three GRAMMY Awards: Best R&B Performance for "Something" feat. Lalah Hathaway in 2014, and twice for Best Contemporary Instrumental Album (Sylva in 2016, and Culcha Vulcha in 2017). Snarky Puppy tours constantly, having performed on every continent except Antarctica.
Outside of Snarky Puppy, Lettieri has released five albums as a leader: Knows (2011), Futurefun (2013), Spark and Echo (2016, #2 on iTunes Jazz and #11 on Billboard Jazz) Deep: The Baritone Sessions (2019, #21 on Billboard Jazz), and most recently, Things of That Nature (2019, #1 on iTunes Jazz). Spark and Echo reached #11 on Billboard's Jazz Albums Chart, and #2 on iTunes' Jazz Chart, with Deep debuting at #21 on the Billboard Jazz Albums Chart. Due in large part to Lettieri's vibrant social media presence, these records have created a sizable buzz among fans of instrumental music worldwide. He performs this music live with the Mark Lettieri Trio, featuring Wes Stephenson (Funky Knuckles) on bass and Jason "JT" Thomas (Snarky Puppy, Forq) on drums.
In 2018, Lettieri joined up with Vulpeck spin-off group The Fearless Flyers, featuring Cory Wong and Joe Dart of Vulfpeck on guitar and bass respectively, and drummer Nate Smith (Chris Potter, Pat Metheny) The quartet has released two EPs, The Fearless Flyers in 2018, and The Fearless Flyers II in 2019.
As an in-demand session guitarist and touring sideman, Lettieri has logged miles with neo-soul icon Erykah Badu, gospel singer Anthony Evans, and American Idol: Season 11 winner Phillip Phillips. He's also performed with a myriad of other artists, including Nelly, Anthony Evans, Chrisette Michele, Myron Butler, N'dambi, Bilal, and even comedians Dave Chappelle and Harry Shearer.
Recent recording work includes David Crosby, 50 Cent, Snoop Dogg, Eminem, Adam Levine, Kirk Franklin, Fred Hammond, Bob Reynolds, Tori Kelly, Ledisi, Tamela Mann, Eric Roberson, Lecrae, Lupe Fiasco, Keyshia Cole, Xzibit, as well as numerous radio and television jingles. Lettieri is also a member of SKP, a production collective led by GRAMMY Award-winning producer Symbolyc One (Kanye West, Beyonce).
He can also be seen on television, in the house band for the Marcus & Joni Show, a Christian morning talk/variety show broadcast in over 200 countries Daystar Television Network.
Lettieri teamed up with Paul Reed Smith Guitars to create his signature model electric guitar, the Fiore, released virtually during Winter NAMM 2021.
He resides with his wife, daughter, and two cats.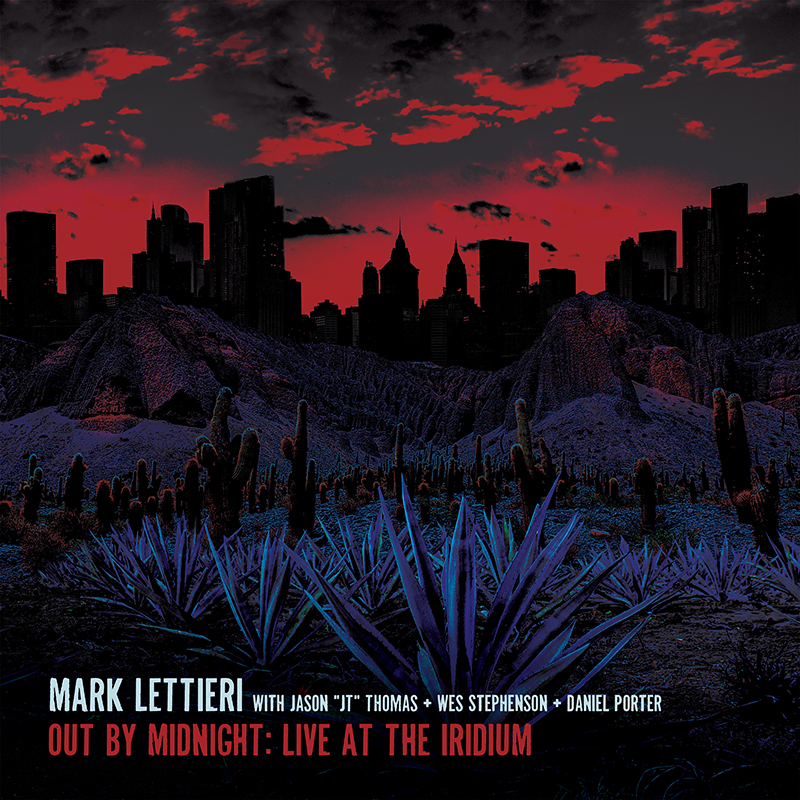 .
August 25 2023
Out By Midnight: Live at the Iridium
(2023)
In guitar lingo, a dazzling sequence of notes is often referred to as a "lick." While for most musicians weaving their lives across a six-string loom, that term might feel idiomatic at best, one can't help but take it literally in the hands of Mark Lettieri. This isn't to say the instrument becomes something else entirely by force of sonic transubstantiation—rather, that his music is, quite simply, all about flavor. And in this massive 14-track collection, recorded live over the first two nights of March 2023 at the legendary Iridium, Lettieri and his eponymous band activate a tongue's worth of taste buds in the very space graced by so many of his heroes. Joined by longtime cohorts Jason "JT" Thomas (drums) and Wes Stephenson (bass), alongside fresher recruit Daniel Porter (keyboards), he associates a chain of original tunes. Featuring nods to six of his seven albums as leader, he labors for these moments shared with his bandmates—and us, by fortunate extension.
While there's plenty to sink one's teeth into, few tracks are as meaty as Catboy. This groovy morsel is a masterclass in atmosphere, of which we get a substantial variety that is airy enough to let us pass through unscratched. If anything, this is Lettieri's modus operandi: surrounding us with hooks to hold on to without so much as a burr in our socks to show for it by journey's end. Like Big Duck and Little Minx, both newly revived for his live repertoire, this tune gives Lettieri plenty of room to roam the ever-expanding landscape of his fretboard with superior textural authority, at once extroverted and controlled.
The guitarist expands on why he opted for a live album this late in the game:
"Though I'm getting busier every year, you could say I'm still fairly new as a touring solo artist. Many fans haven't seen or heard the live show yet, so I'm very excited to showcase the band this way. If all you've heard are the studio albums (or haven't heard of me at all to begin with), this will be a solid introduction to the catalog and what we do. I've been wanting to capture the live sound of this ensemble, as we've been playing together for several years now. It's an incredibly tight, grooving unit that can take the music in all sorts of ways while still staying true to the compositions."
Of those compositions, we get a broad selection, including in-person staples like Futurefun and Spark and Echo, both of which surround nostalgic centers with crunchy outer layers. The latter tune is also the album's most anthemic. With a melody that oozes finality yet leaves enough doors open for future revisits, it achieves ecstatic levels of playing from the full band. Lettieri expounds on working with such a talented crew:
"After countless shows together, we've developed almost a 'sixth sense' of communication on stage. We're playing the songs as they were written, but certain sections (like solos and various vamps and grooves) are left open to interpretation and improvisation. Everyone has such big ears that we're all constantly aware of what each other is playing. I think it helps that we're all good friends, road buddies, and just general fans of one another."
Despite being an artist of great power and electricity, Lettieri eases the listener into frame with the relatively laid-back Extraspecial. Groovy without being overbearing, it offers just the right amount of spice and cream to whet our appetites. It also sets the tone for the album's organic seesawing between contraction and expansion. Even the seemingly gentler tunes like Summer Salt have fire in their bellies, as does Lotus, which starts out lyrically, building into powerhouses like the concluding Naptime. From the slack-jawed surrealism of Seuss Pantsb> to the jazzier Point Iz, we are treated to a smorgasbord of sounds. In the middle of all this is Voyager One, a surprisingly earthbound number that kicks off a tuneful trinity featuring Lettieri on baritone guitar, rounded out by Gigantactis, which seems to crawl from the ground, dust itself off, and dance its way onto center stage, and the epic Supernova, which like its namesake is just as gorgeous for its colorful plumes as for the darkness of space between them. Violinist Zach Brock of Snarky Puppy makes a surprising guest appearance here, one of many discoveries awaiting the repeat listener.
Out By Midnight is more than a filler album between studio sets. It's a consummate portrait of an artist, composer, and performer whose volcano is far from dormant. There's something for everyone in this spread, so pull up a seat, tuck in your napkin, and dig in.
1 Extraspecial
2 Big Duck
3 Futurefun
4 Lotus
5 Catboy
6 Summer Salt
7 Point Iz
8 Little Minx
9 Seuss Pants
10 Voyager One
11 Gigantactis
12 Supernova
13 Spark and Echo
14 Naptime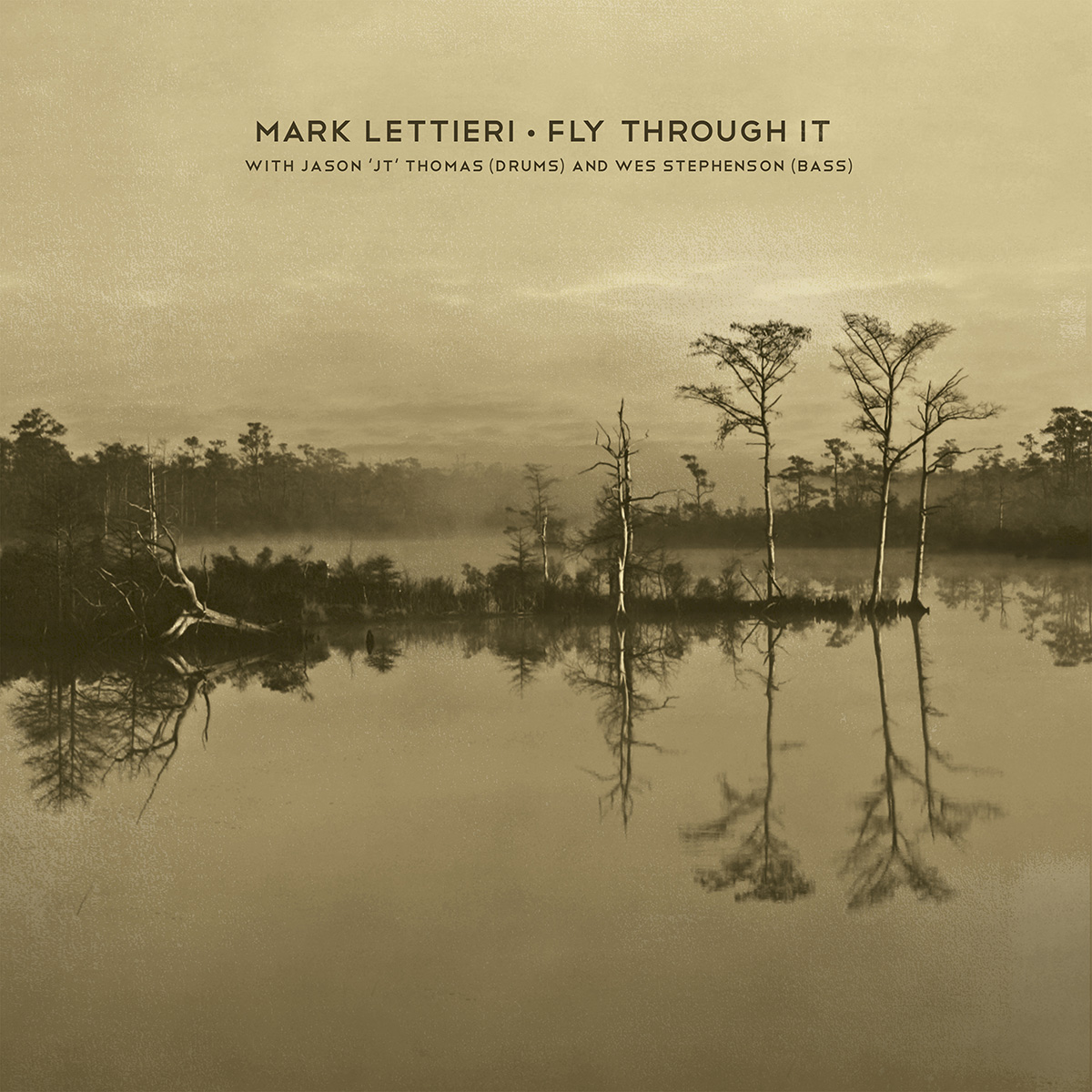 .
November 4 2022
Fly Through It
(2022)
Fly Through It is a brief collection of rustic, rootsy, organic compositions featuring a classic "power" trio format of guitar, bass, and drums -except the "power" is found in restraint. After the epic adventure that was Deep: The Baritone Sessions, Vol. 2, with all its moving parts, complex arrangements, and overall sonic bombast, Mark Lettieri wanted to explore the opposite. Lettieri has written all sorts of mellow solo guitar chord melodies and grooves throughout the years and decided to adapt a few of them to a rhythm section by enlisting his compatriots Jason "JT" Thomas (drums) and Wes Stephenson (bass). They recorded everything live in one afternoon, with no overdubs, and the amps and drums in the same room. It wasn't so much about polish as it was about purpose and connection. Since each track draws its inspiration from a different personal place, whether it be a family experience or just a favorite outfit, Lettieri wanted that feeling of familiarity to extend to the session itself. All in all, the inspiration behind this album is about home.
1 Chucks & Pearl Snaps
2 Delicate Day
3 Duster
4 Fly Through It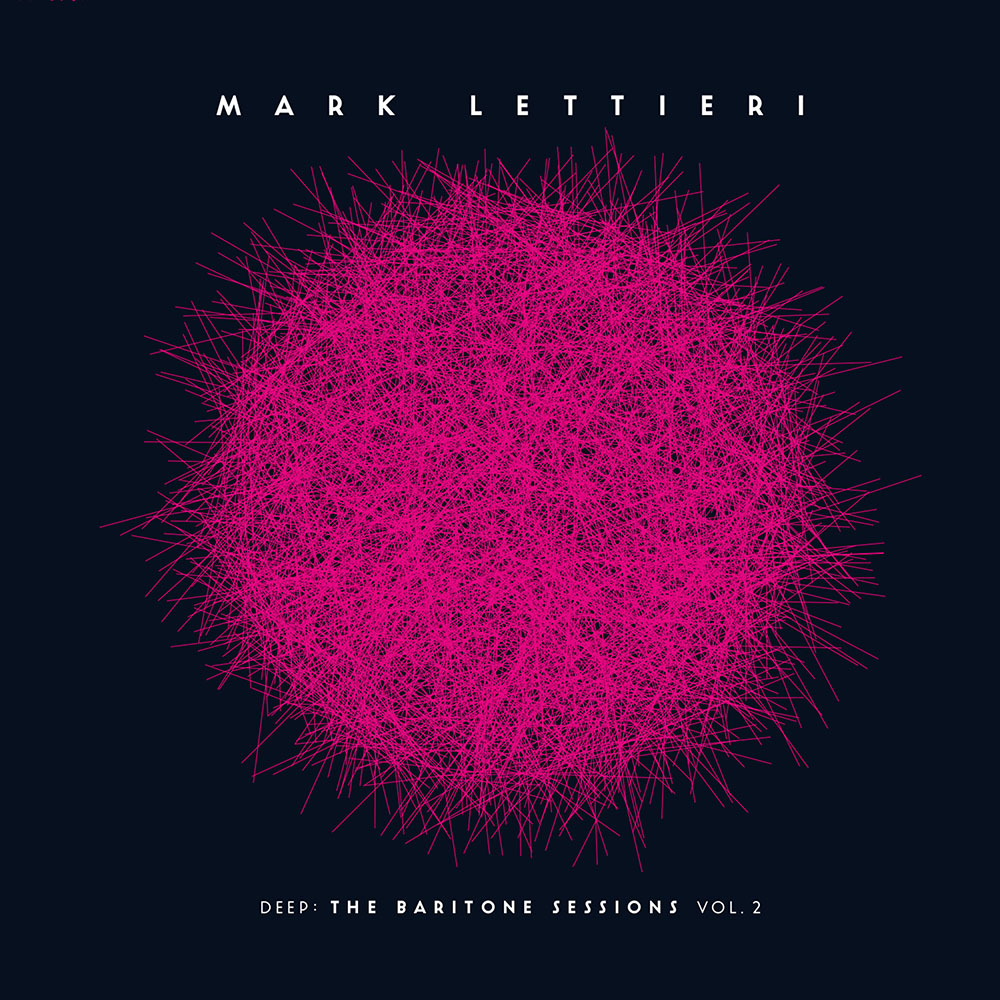 .
April 16, 2021
Deep: The Baritone Sessions, Vol. 2
(2021)
Created during the pandemic, Deep: The Baritone Sessions, Vol. 2 is a triumph of ingenuity built upon Lettieri's life-long love of funk and rock. Within each album of the baritone series Mark develops a theme. For Deep: The Baritone Sessions, he descended to the bottom of the ocean, with each song named for a certain species of deep sea fish. For Deep: The Baritone Sessions, Vol. 2, Lettieri traveled into outer space, titling the songs after different celestial phenomena.
1 Red Dwarf (feat. Daric Bennett & Justin Stanton)
2 Magnetar (feat. Adam Deitch & Shaun Martin)
3 Pulsar (feat. Robert Sput Searight)
4 Tidal Tail
5 Voyager One (feat. Nate Smith & Bobby Sparks)
6 Star Catchers (feat. Steve Lukather, Jason "JT" Thomas, Wes Stephenson, Philip Lassiter & The Philthy Hornz)
7 Blue Straggler (feat. Travis Toy)
8 Nebulae (feat. TaRon Lockett, Frédéric Yonnet & Braylon Lacy)
9 Supernova (feat. Keith Anderson)
10 Sunlight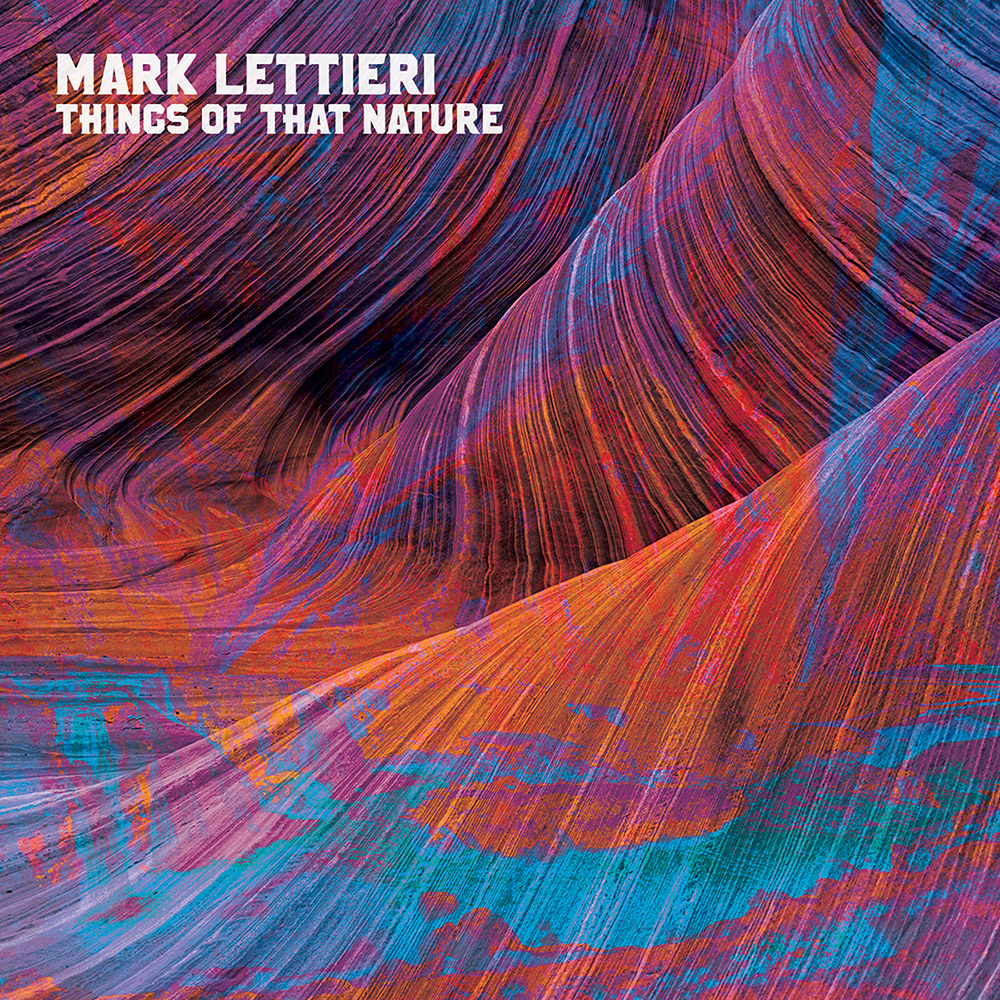 .
October 18, 2019
Things of That Nature
(2019)
Things Of That Nature, his most personal effort to date. As a sonic experience, it's both three-dimensional and metaphysical, and in that sense represents a giant leap of intuition. Joining him over the edge are Jason "JT" Thomas on drums and percussion, Wes Stephenson on electric bass, Justin Stanton on Moog and Fender Rhodes, Shaun Martin and Bobby Sparks on an even wider array of keyboards, and Bob Reynolds on tenor saxophone. As with each of Lettieri's records, this one is a time capsule of life experiences shared with musicians he trusts to convey those experiences in photorealistic detail.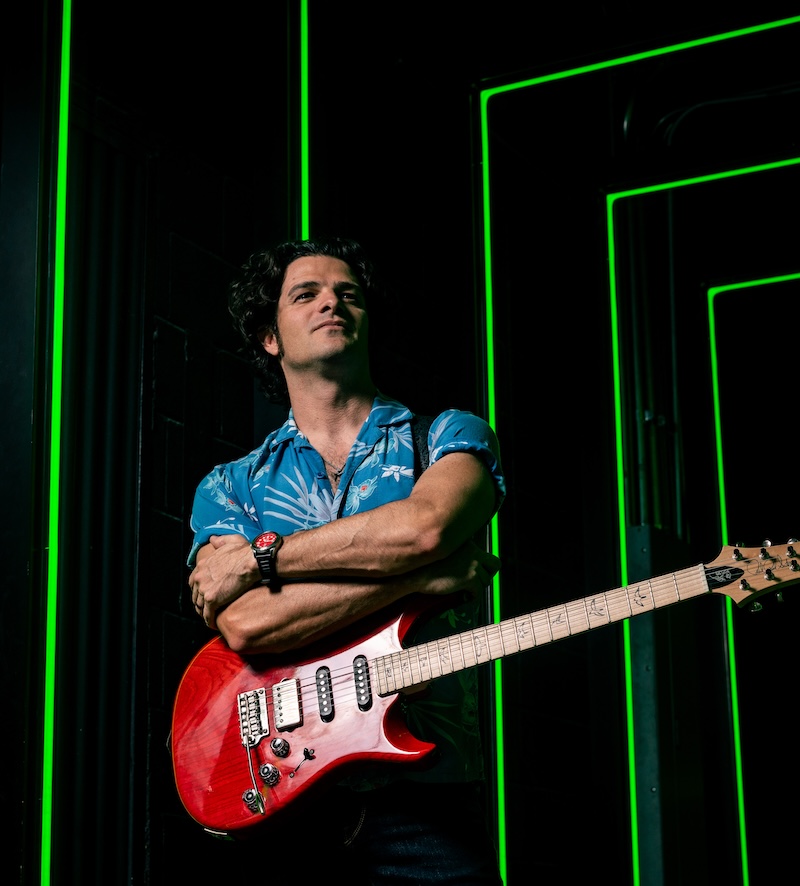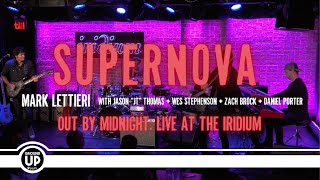 Supernova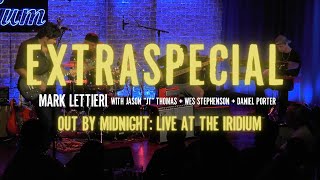 Extraspecial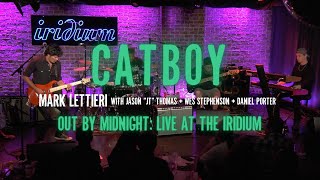 Catboy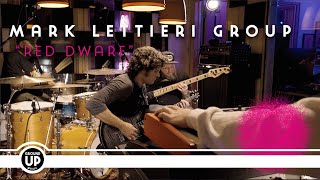 Red Dwarf (Live Performance Video)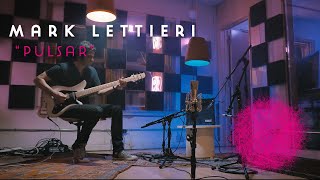 Pulsar (Official Music Video)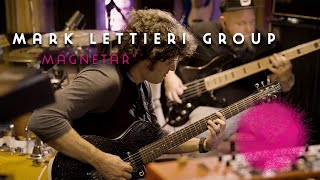 "Magnetar" (feat. Shaun Martin) Live at Furndware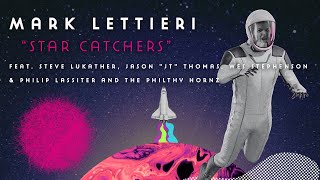 "Star Catchers" (feat. Steve Lukather & More) Official Video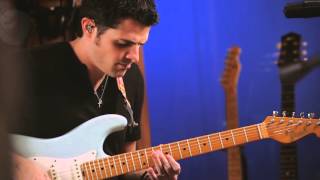 "Goonsquad" (Spark and Echo Studio Session)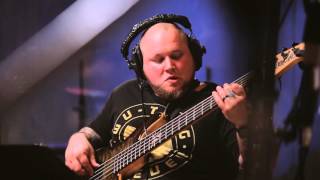 "Montreal" (Spark and Echo Studio Session)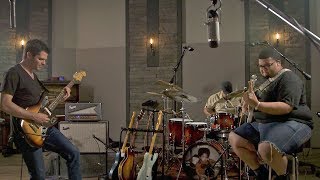 Mark Lettieri Trio – "Slugbug" (Live)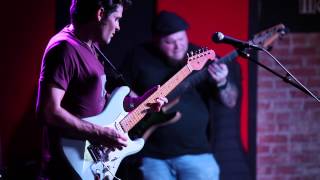 Mark Lettieri Trio – "Cause We've Ended As Lovers" (Live)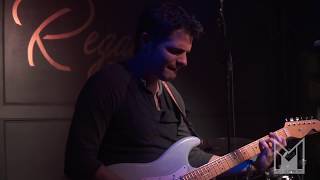 Mark Lettieri Trio – "Seuss Pants" (Live)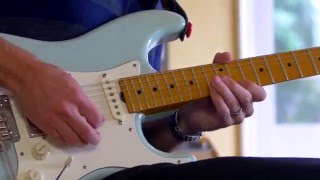 "Extraspecial" (Peace House Sessions)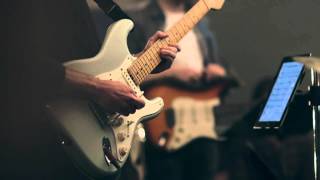 Bob Reynolds Guitar Band – "Can't Wait For Perfect" (Live)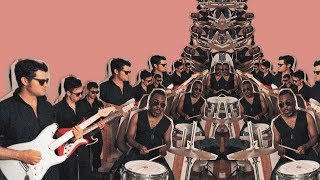 Fearless Flyers – "Ace of Aces" (Studio Session)