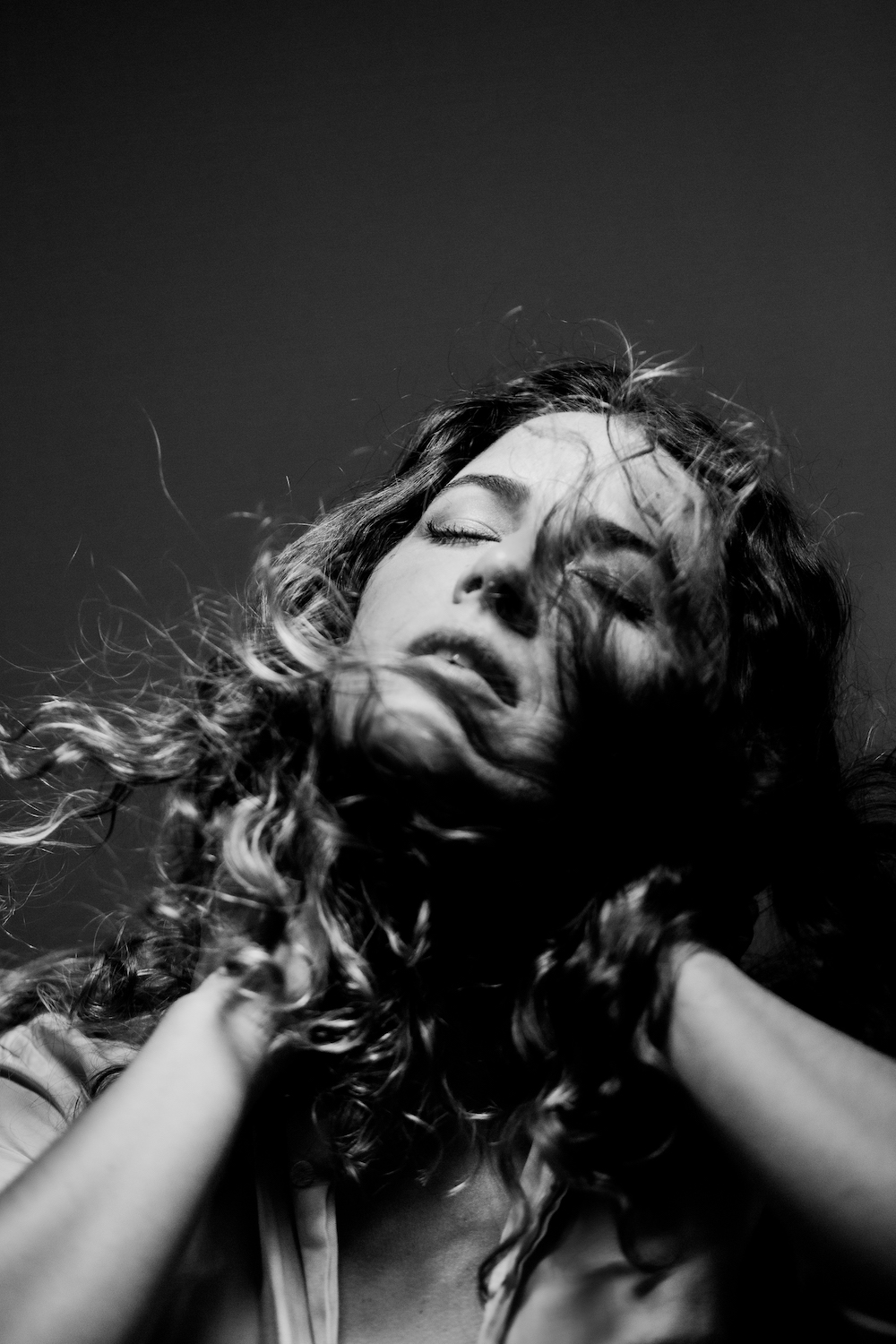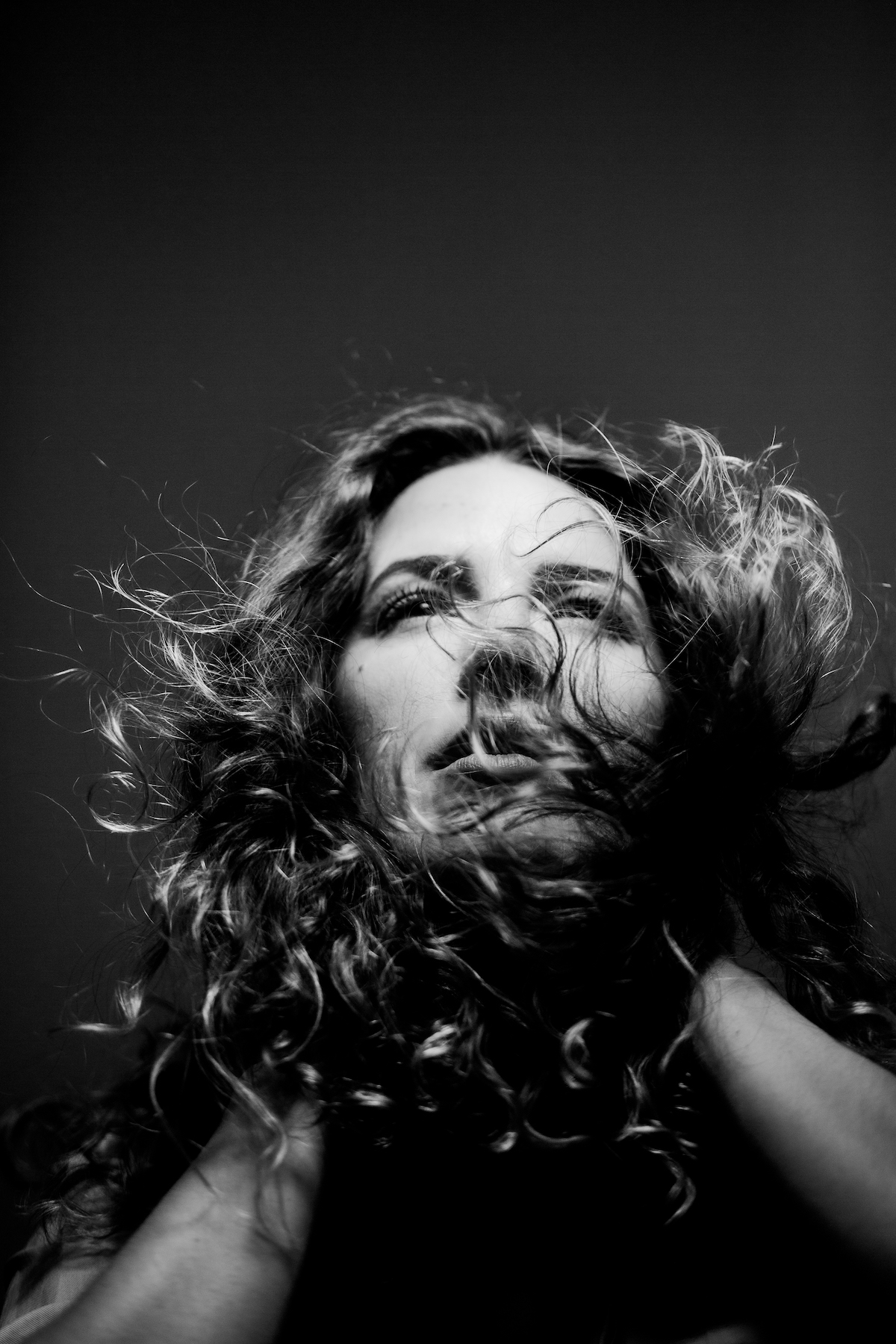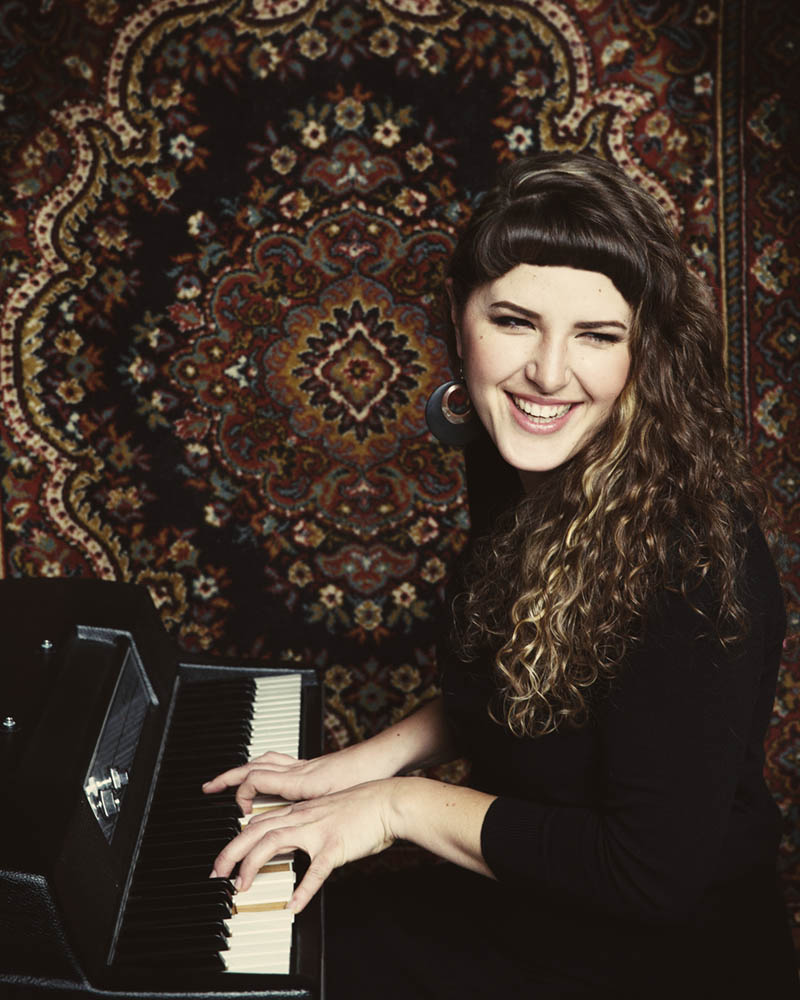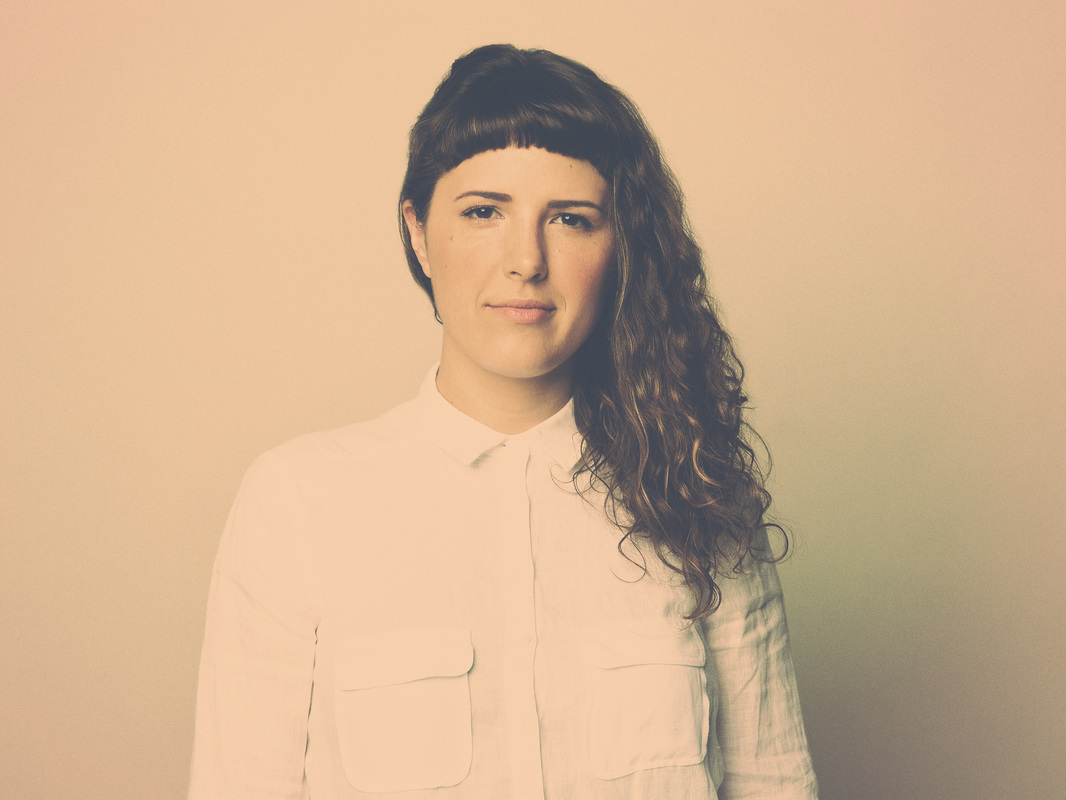 Michelle Willis
Bio
"Just One Voice invites us into a world of doubt, anxiety, hope, balance and letting go."
— Voice of America "Border Crossings"
"I love Michelle Willis. She is one of my favorite singers in my whole life. Just amazing, fluid, powerful, graceful. Such a fine writer, a soulful, rich, deep player and bandleader who just swings as if her life depended on it."
—David Crosby
Michelle Willis is a Canadian singer, songwriter and keyboard player based in Brooklyn NY. She is a member of David Crosby & Sky Trails, David Crosby & Lighthouse, and the Becca Stevens Band.
As a kid growing up, singing and playing was a way of communication; a pathway to self expression. "I grew up in the 90s, when the hits on the radio were women like Shawn Colvin, Lauryn Hill, Amanda Marshall, Jann Arden, Whitney Houston, Alanis Morissette, Janet Jackson and Sarah McLachlan. These women dominated my emo-brain. They said how they felt; their songs felt deep, harmonically and lyrically. Their music was a place where all my teenage emotion could live and be perfectly expressed. Around the same time, I was singing Brahms, Mozart and Bach in the choir I sang in with my family, so all that music was circling around in my brain."
She later grew to learn the vocabulary of the late '60s and early '70s songwriters, a sound she has grown quite close to given her fixed position in two bands led by American songwriting folk legend David Crosby. After studying jazz in Toronto, the art of song structure, lyric writing, and delivery became the new foundation she leaned on, taking cues from heavyweights like Joni Mitchell, Stevie Wonder, Carole King, Donny Hathaway, CSNY, Ray Charles, Paul Simon, Jimmy Webb and The Beatles.
Since moving to New York, Willis has cemented her place as an in-demand keyboard player and singer, touring and recording with a diverse array of artists such as the aforementioned Crosby, Becca Stevens, Zac Brown Band, Iggy Pop, Laura Mvula and Michael McDonald. Taking her unique style and adapting it to a band's sound has fed the melting pot of harmony and melody that defines her music.
Despite touring schedules that placed her on the road for 200+ days a year, Willis fought to finish her sophomore record which would follow her full length debut, See Us Through (2016). Her upcoming release, an ambitious studio record with a live and filmed concert, Just One Voice, will be released in April 2022 on GroundUP Music (a label founded by long-time musical comrade and five-time Grammy winner, Michael League of Snarky Puppy). The album showcases eleven new songs and features guest performances by Crosby, Michael McDonald, Grégoire Maret, Becca Stevens and Taylor Ashton.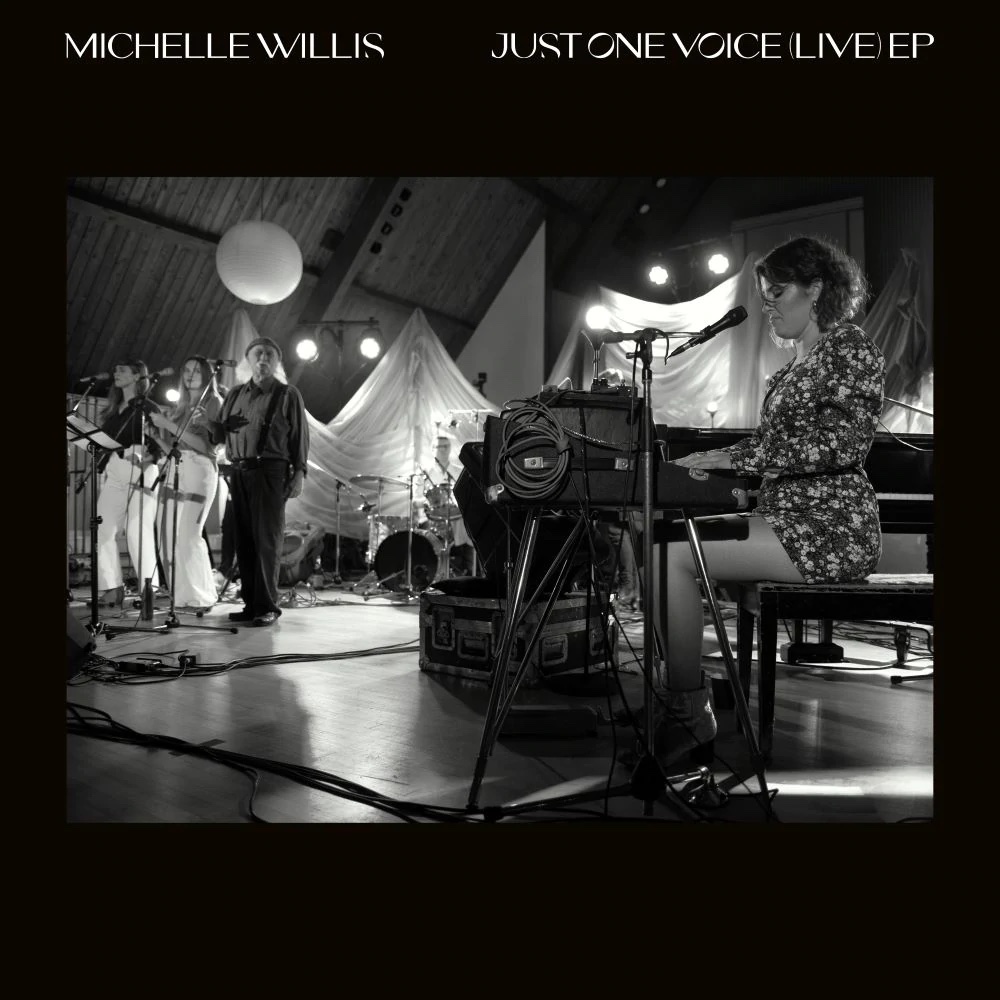 .
May 13, 2022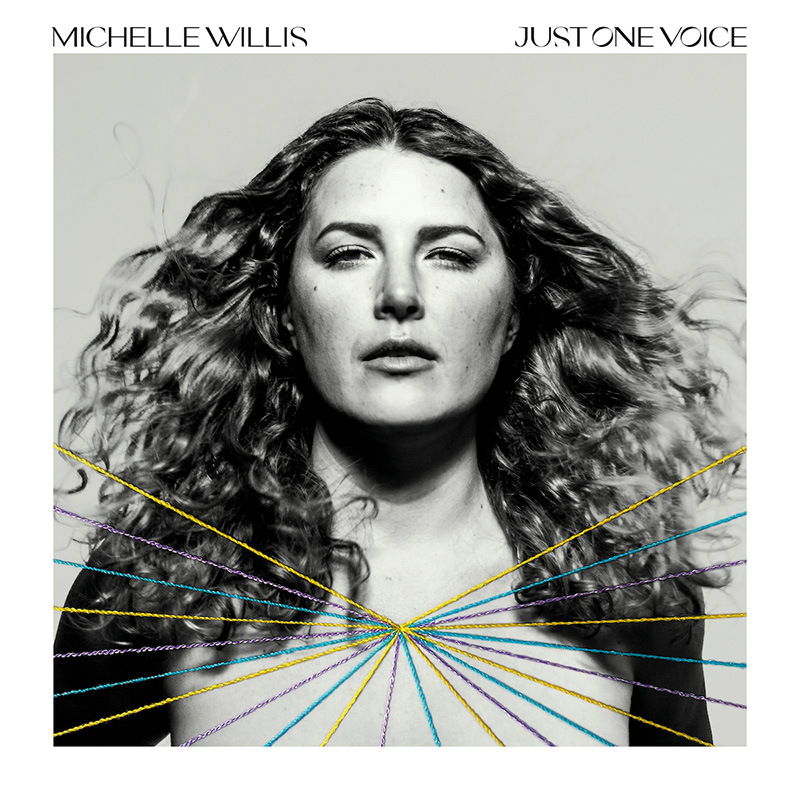 .
April 8, 2022
Just One Voice
(2022)
"Just one voice is all I need,
Something full, some open sound"
Just One Voice invites us into a world of doubt, anxiety, hope, balance and letting go—a process Michelle Willis skillfully guides us through with arresting arrangements that seem complex, but are deceptively simple—just like her subject matter. Navigating the sounds and emotions Willis bravely lays bare, expertly produced with Fab Dupont (Andre 3000, Gregory Porter) at Flux Studios, the songs change and unfurl to reveal their meaning: giving voice to smallness, navigating indecision and change, and making room for a new chapter, which in a sense, is finding relief and resolve. The outcome for Willis and for us is nothing less than transcendent.
Willis's talent is undeniable given her formidable résumé amassed through a variety of collaborations as a session keyboardist and vocalist, as well as the critical reception of her debut See Us Through on the GroundUP Music label. Even more impressive is her persistence as a songwriter. A Toronto native, she moved to New York in 2016 with few prospects, save for a monthly residency at Rockwood Music Hall. Within months she was touring in two bands led by David Crosby, another by pop/jazz composer Becca Stevens, and opening for jazz/funk collective Snarky Puppy across the globe. Just One Voice was written during the intensity of non-stop travel, penned from the cramped seats of buses, planes and countless green rooms. One night, out on the open road, Willis played the title track for Crosby, her mentor and bandmate, who urged: "No one else sounds like this. This is you. You have to make this record." So with the fuel of warm support, Willis was able to secure a prestigious grant from the Canada Arts Council to set it into motion. Having marinated during lockdown with Willis laying down final vocals, Just One Voice sprung back to life with the reopening of her beloved New York and her deep desire to connect:
"I'm reaching out to every hope I've seen,
Every shade of silver lining"
1 10ths
2 Liberty
3 Just One Voice
4 Green Grey
5 Trigger (feat. Taylor Ashton)
6 Janet
7 How Come (feat. Michael McDonald)
8 Think Well
9 'Til The Weight Lifts (feat. Grégoire Maret)
10 On & On
11 Black Night (feat. Becca Stevens)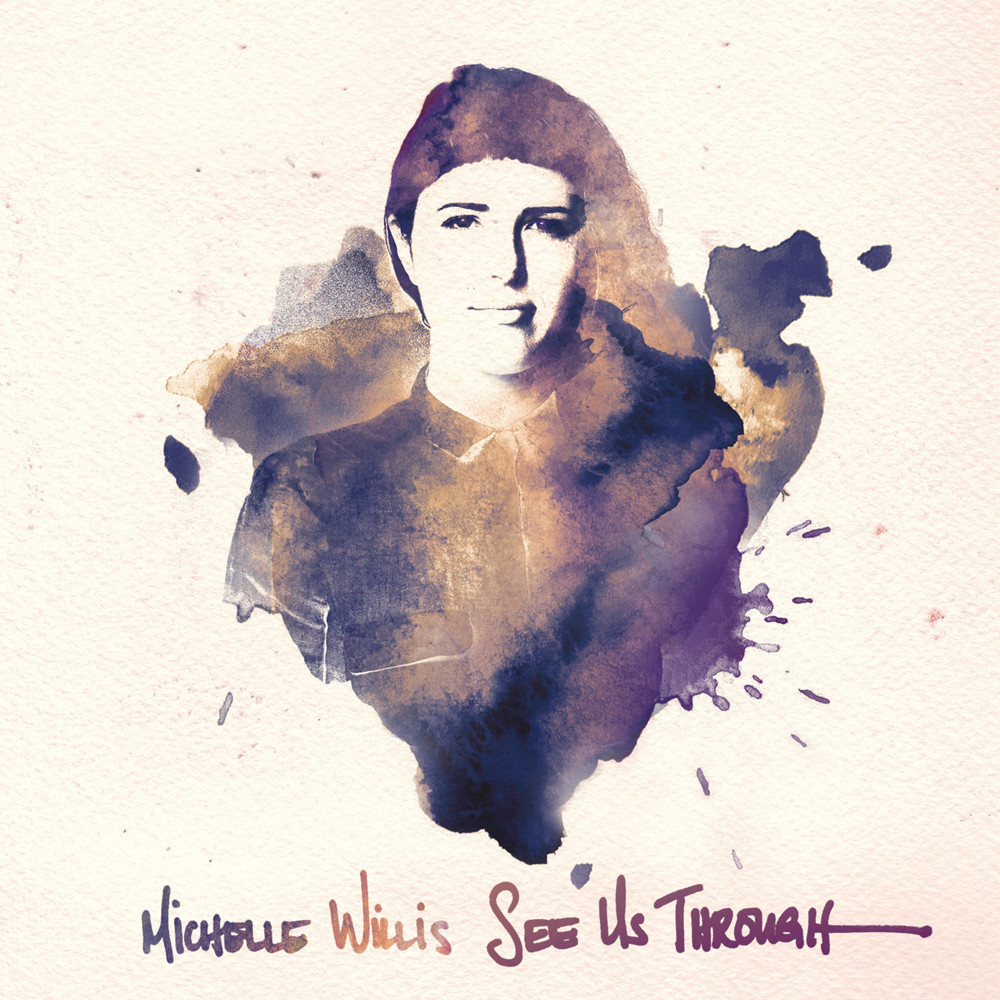 .
May 13, 2016
See Us Through
(2016)
"See Us Through was written over the course of six years. Each song deals with attempting to get to the other side of whatever I was in. Often that meant making a decision or speaking up, or just holding tight and not being afraid to stay the course. Each of these things required an action I was often afraid to make. These songs were my encouragement to myself, an extra tug to keep trying, to aim for it. The music was never written with an album in mind, but when it all came together as one project the pieces all seemed to fit. Sonically, it features warm, dark and rich tones from the band, primarily made up of Thom Gill (guitar), Hugh Marsh (violin), Charles James (bass), and Phil Melanson (drums), with many featured guests and singers. It's almost a jazz, soul, and hymn-like approach to the songwriting structure, with a heavy dose of lead and background vocals intertwined throughout, because… why not more vocals?" - Michelle Willis
1 Home
2 It'll Rain Today
3 Battlefield (A Letter To You)
4 See Us Through
5 Persimmon
6 Trust Me
7 Waking Morning
8 Solitude