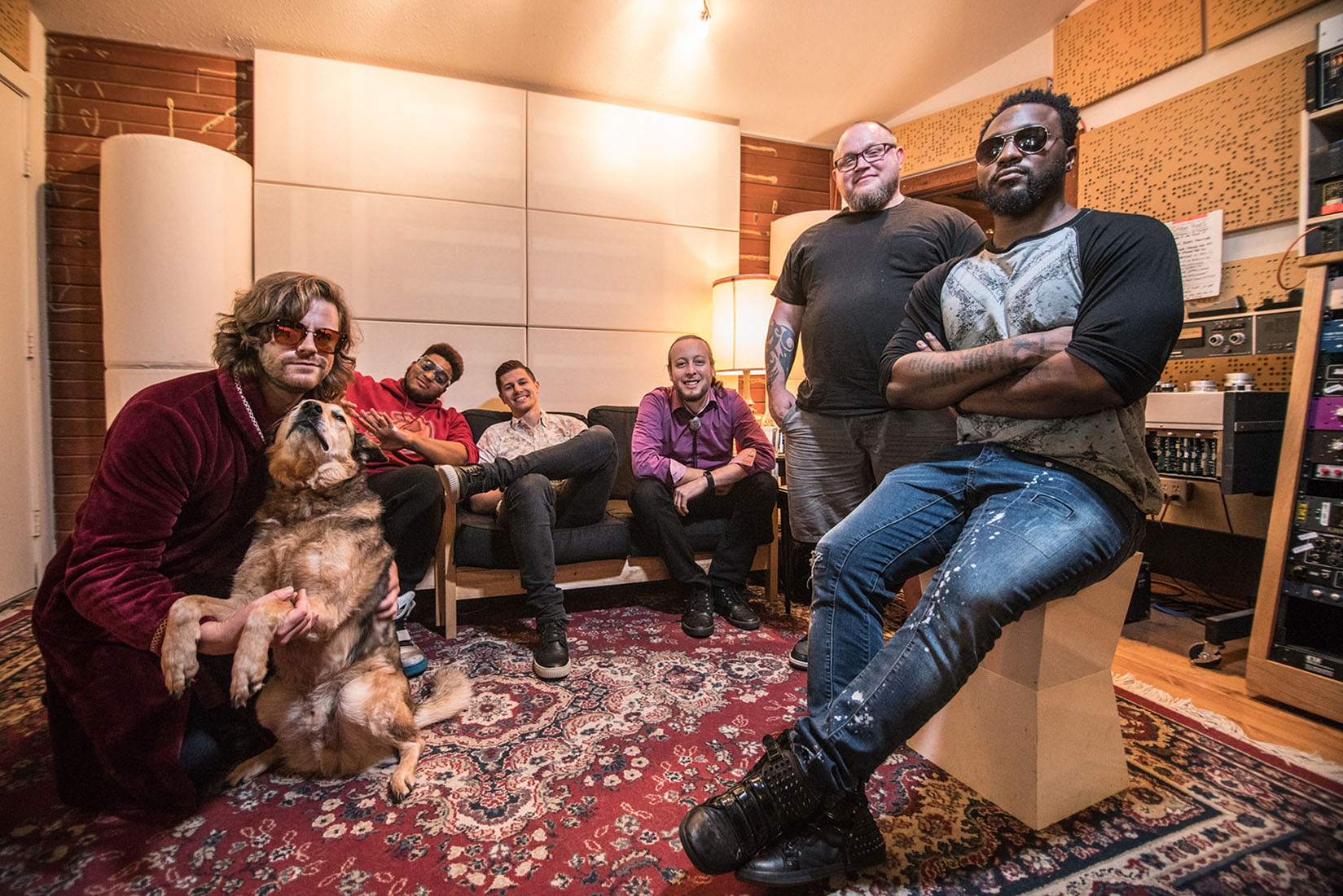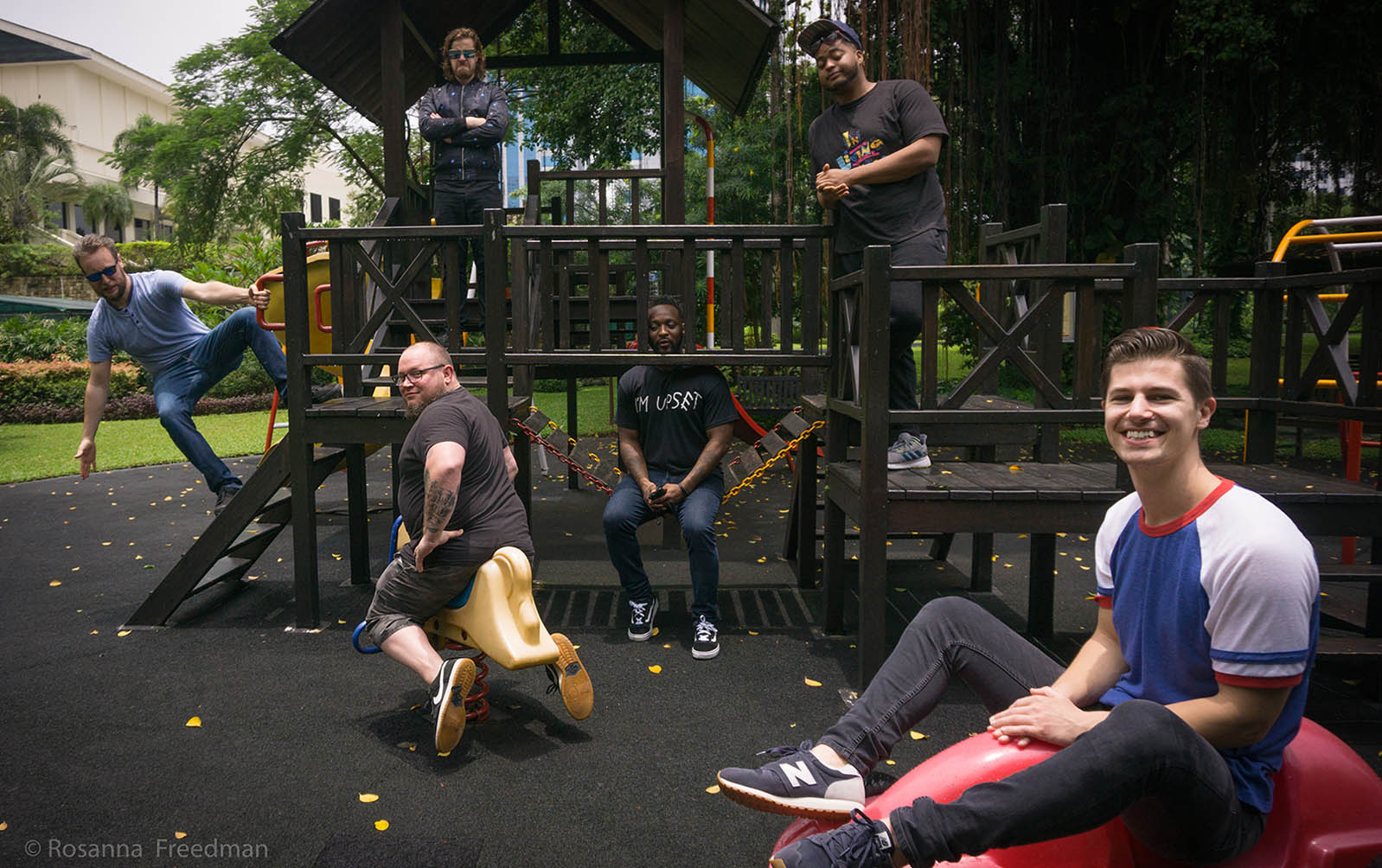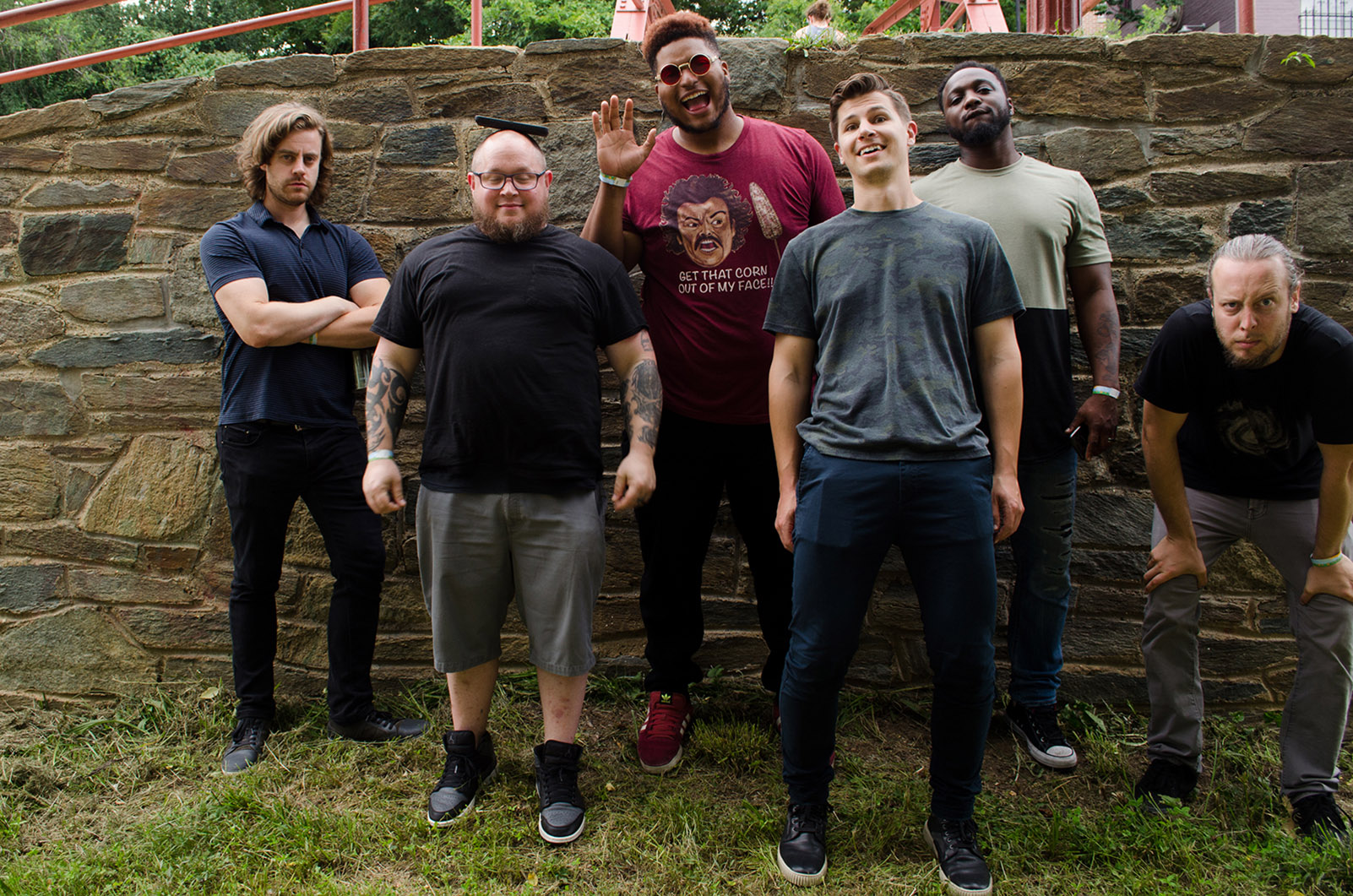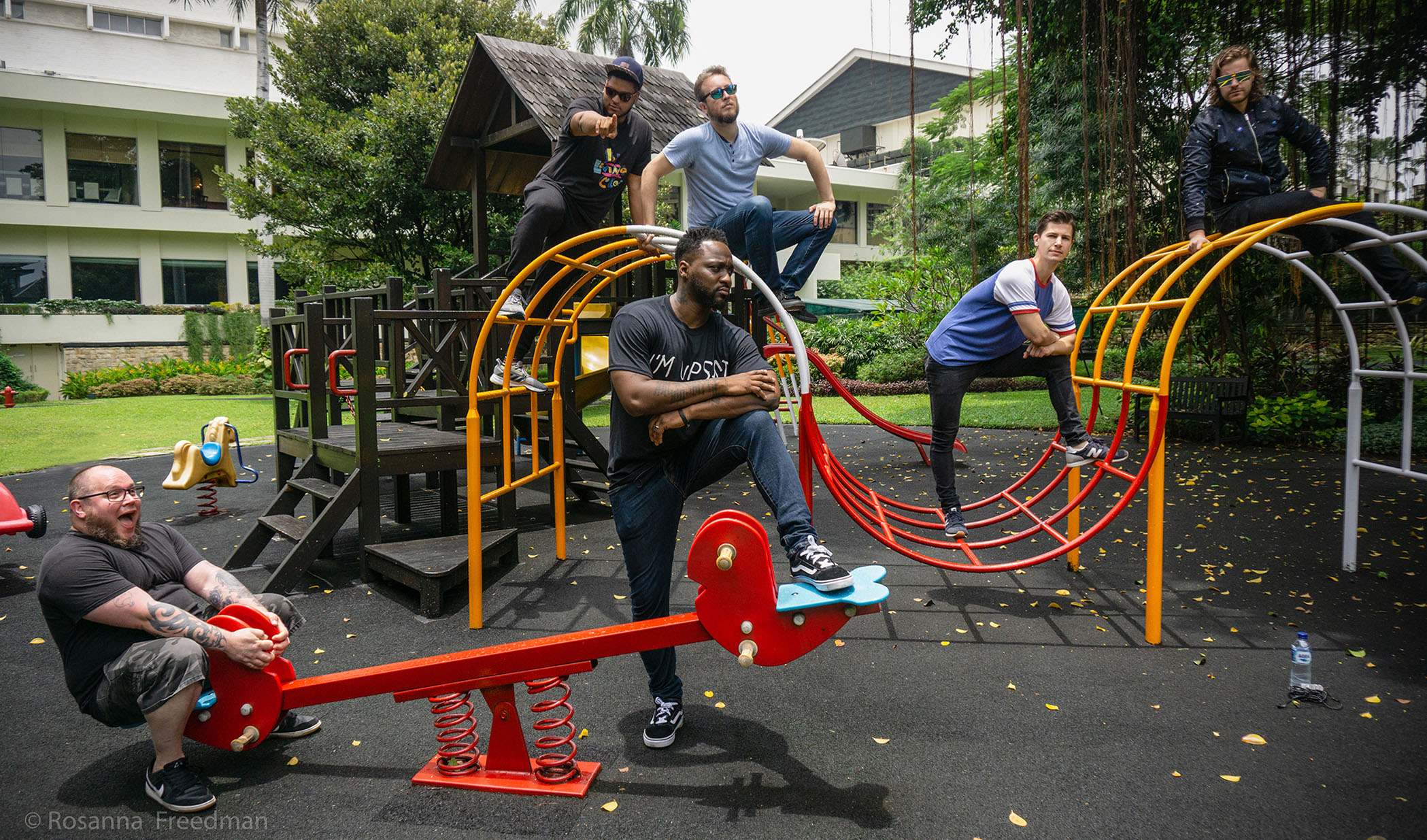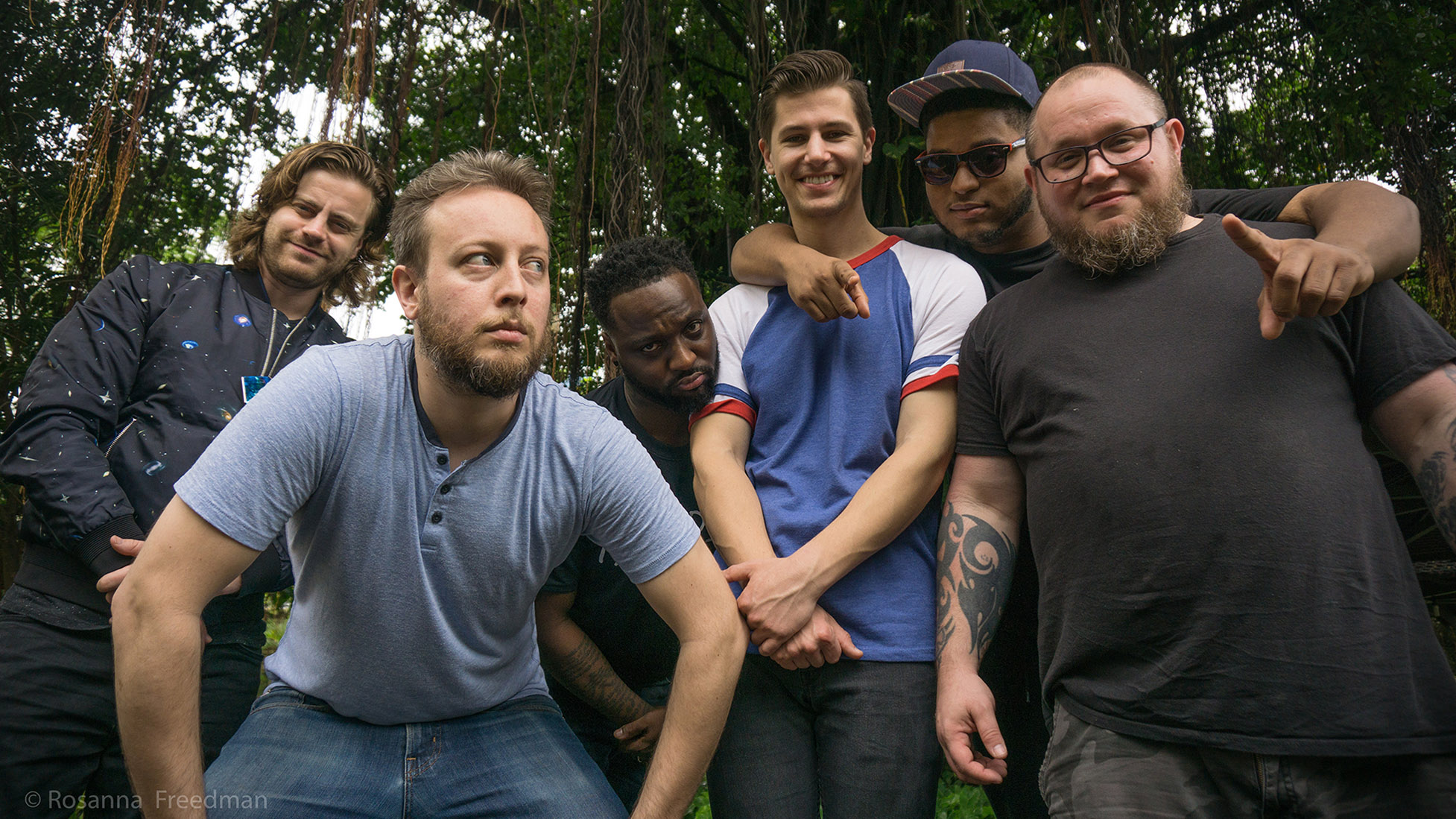 featuring...
Wes Stephenson Bass
Cedric Moore Drums
Ethan Ditthardt Guitar
Ben Bohorquez Saxophone
Evan Weiss Trumpet
Kwinton Gray Keyboards
The Funky Knuckles
Bio
The Funky Knuckles is a world-class jazz orchestra made up of genetically-enhanced cybernetic supermen. Their mind-blowing rhythms and harmonic complexity will shatter your fragile psyche and leave you drowning in a pool of fresh llama milk. The band members are as brilliant as they are handsome and have been featured as sidemen with Janet Jackson, Stanley Clarke, Larry Carlton, and many others. Recent albums have topped the iTunes Jazz charts, and their 5th album will spawn in May 2023 on GroundUP Music. The Oracle has foretold that this album will revolutionize the sport of music for generations to come. This unstoppable crime-fighting squadron will make you dance like a kraken on meth before you burst into tears of joy which can be combined with powder from a ground-up cobra skull to synthesize the elixir that allows you to pass through solid objects.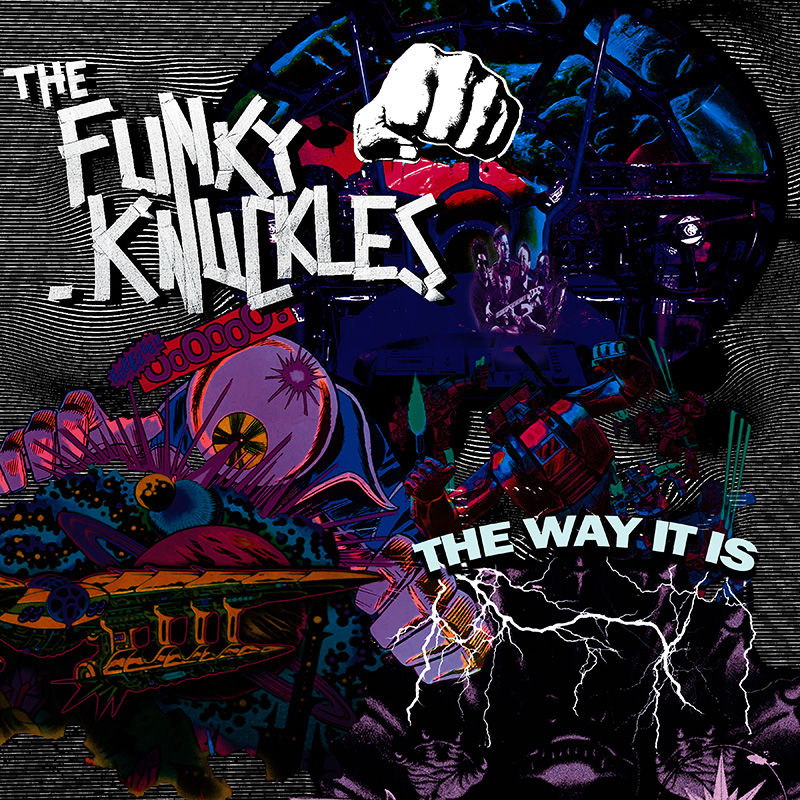 .
May 15, 2023
The Way It Is
(2023)
Over their 10 year tenure as a band, The Funky Knuckles have developed an increasingly unique voice. Their fifth album "The Way it Is" takes new risks that demonstrate a surprising amount of trust between musicians. The exhilarating recklessness of the improvisations exhibit a level of collaboration that could only come from years of performance and friendship. With every band member contributing original material, The Funky Knuckles is a collective, in the truest sense of the word.
After spending most of 2020-2021 in a damp cave, the band felt a deep yearning to make the weirdest album humanly possible. Even with the help of 372 gophers and 3 manatees, the recording took at least 2 hours to complete. It is also the first album ever to be recorded entirely onto analog blocks of cheese.
The album pairs well with: Hulk Hogan, Shrimp Cocktail, Neck TattoosDoesn't mix with: Macho Man Randy Savage, Waiting on Hold, Lactose Intolerance.
1 I Believe
2 Montana
3 2020
4 Back Meetings
5 Social Distancing
6 Mind Runs
7 Beyond Us
8 What It Is
9 Loquacious
10 Forever Is Not Natural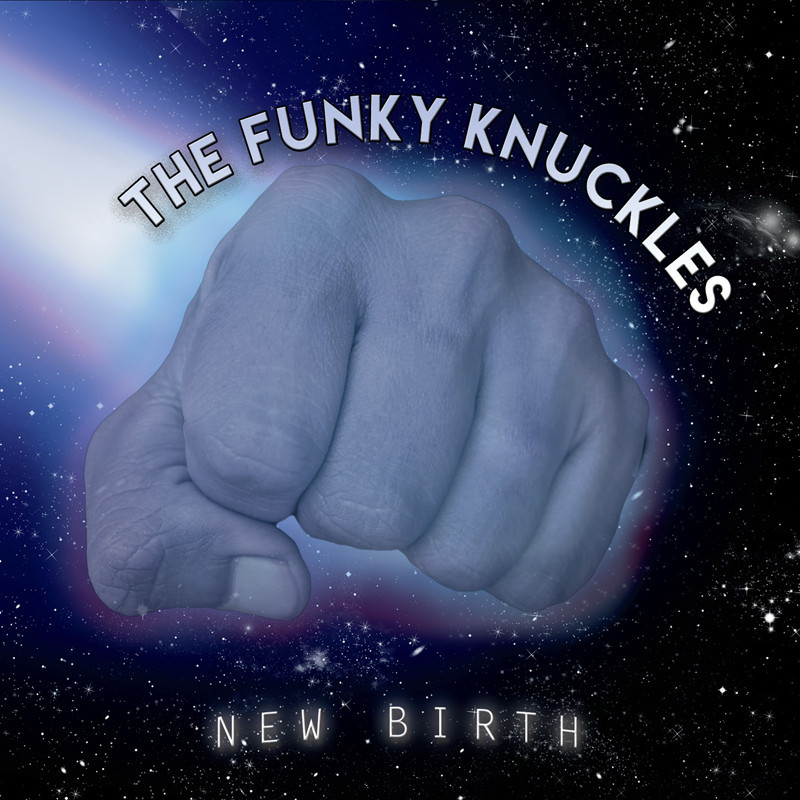 .
June 10, 2016
New Birth
(2016)
"New Birth" is The Funky Knuckles' third record with compositions contributed by Cedric Moore, Phill Aelony, Caleb McCampbell, Evan Weiss, and Wes Stephenson. It was written over a two year period and has their best compositions to date. The title of the record came from a piece written by Caleb McCampbell, which was added at the last minute. The song is bananas and so are The Knuckles, so they decided to use it as the title of the record. Fundamentally, The Funky Knuckles haven't changed anything with respect to their approach to songwriting and interpretation of the music through improvising, instead they've tried to only become more honest in the moment and reach farther and higher. They do not need to see how many notes they can play or how crazy can they make it sound, but instead challenge each other to make music in asymmetrical song forms and unconventional harmony. The Funky Knuckles are an asymmetrical and unconventional group of guys living in a world that seems to be the same way. Their new record "New Birth" reflects that.
1 Ced Lude
2 Wise Willis
3 Me Too
4 Centaur Meat
5 Moorish
6 Globule
7 New Birth
8 Captain Sandle
9 Som'Moorish
10 Peculiar Place
11 Arise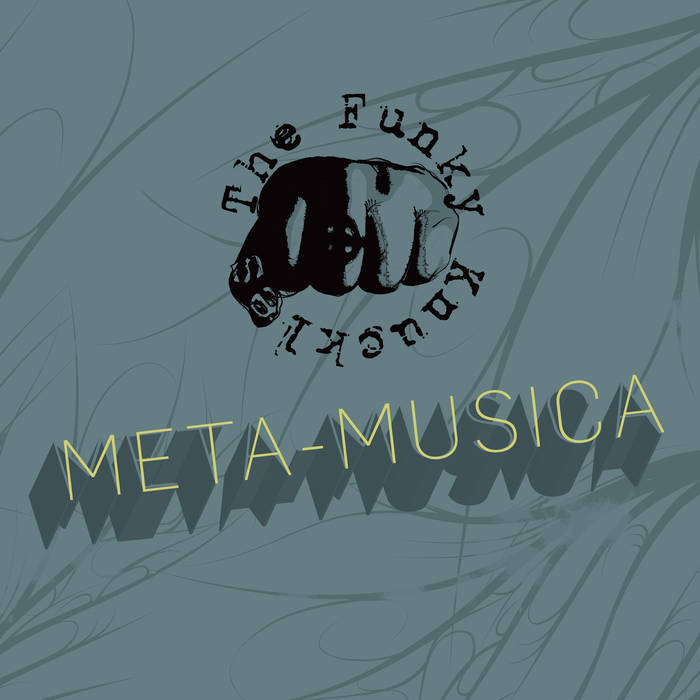 .
January 21, 2014