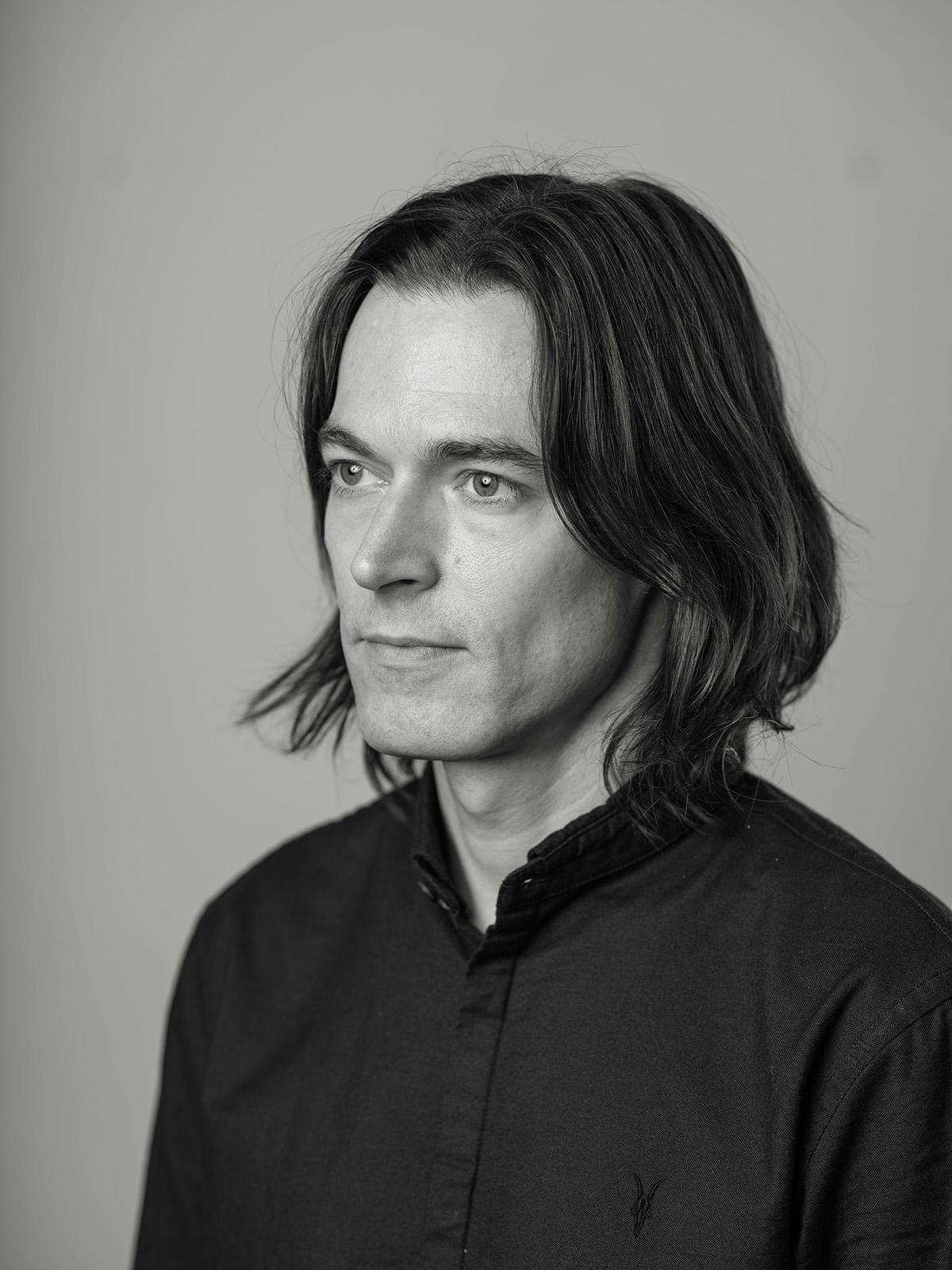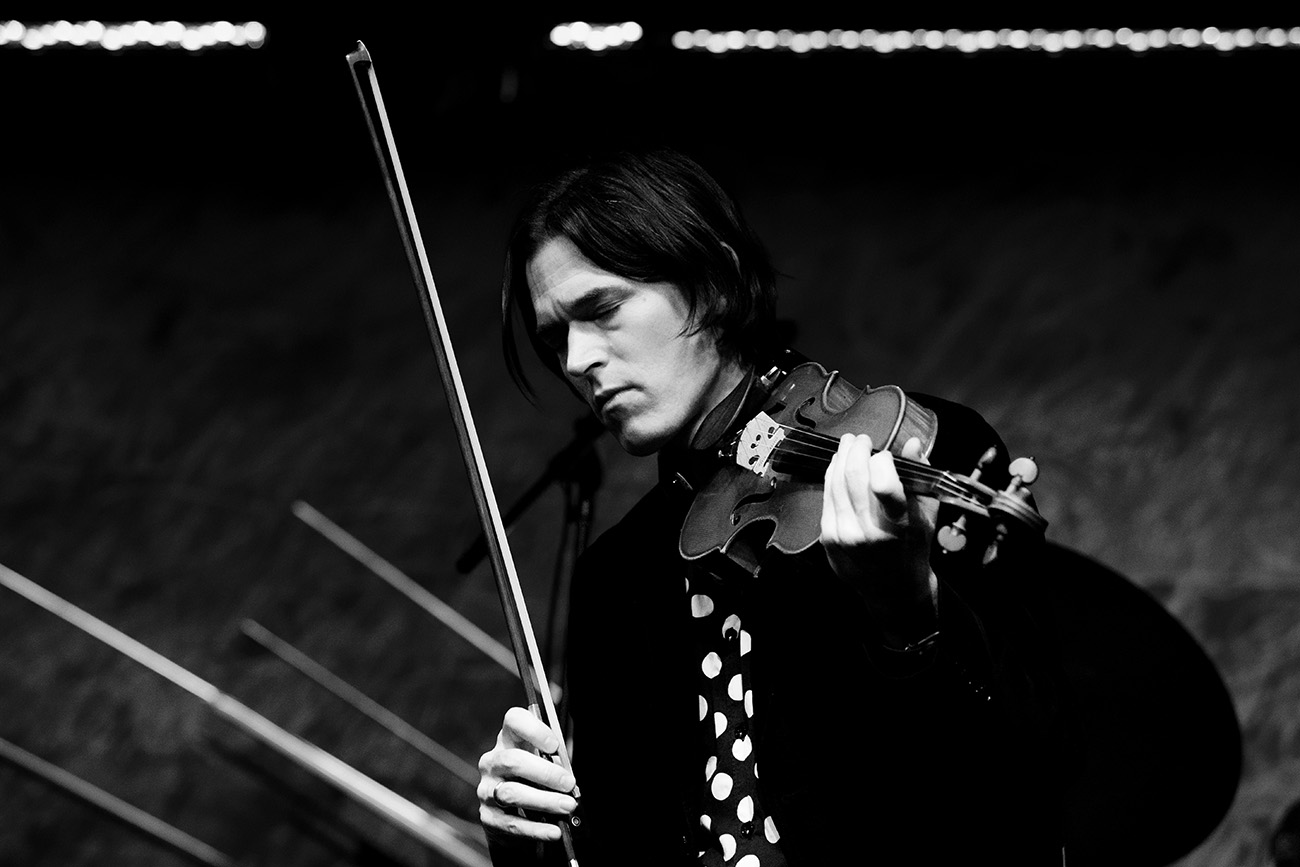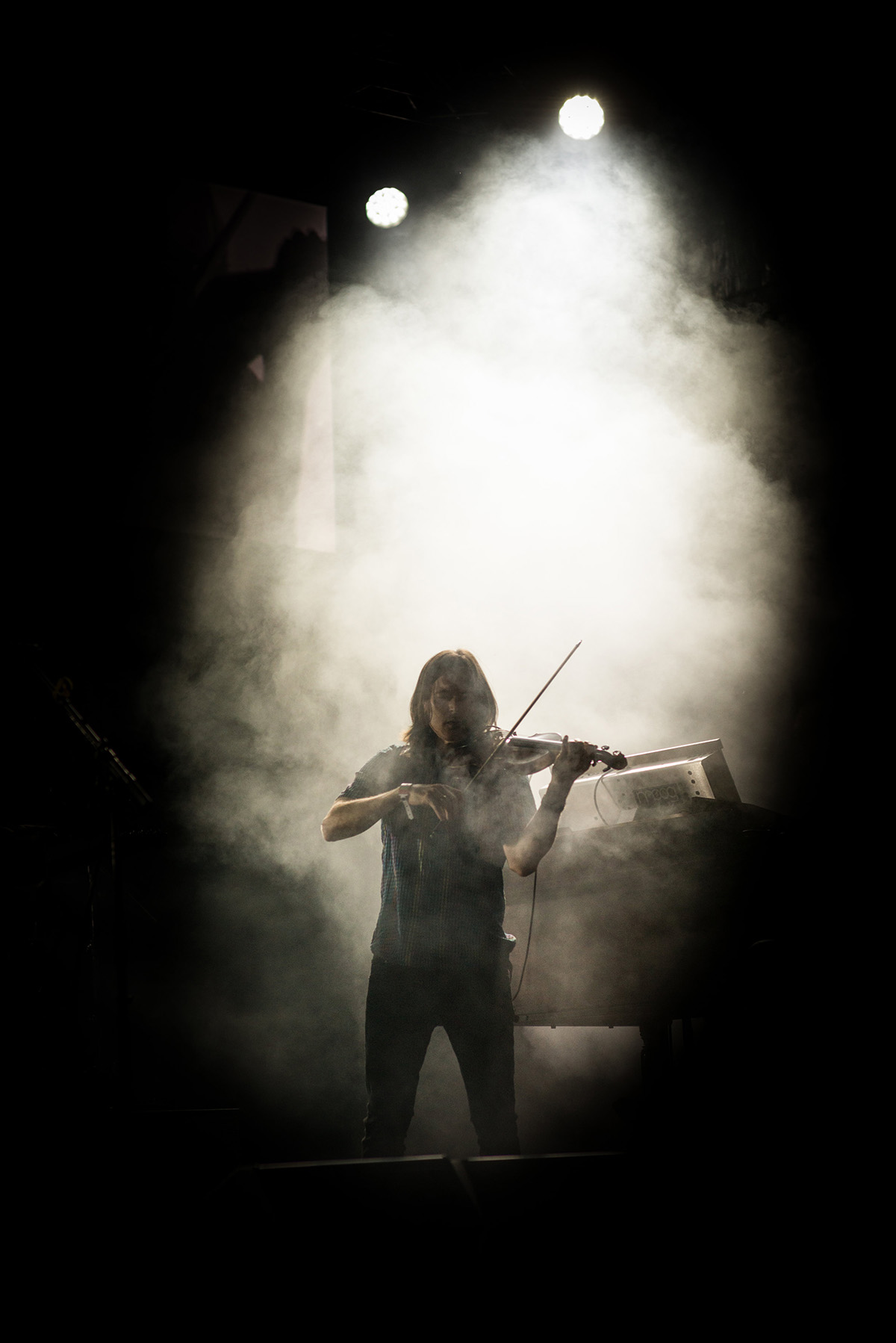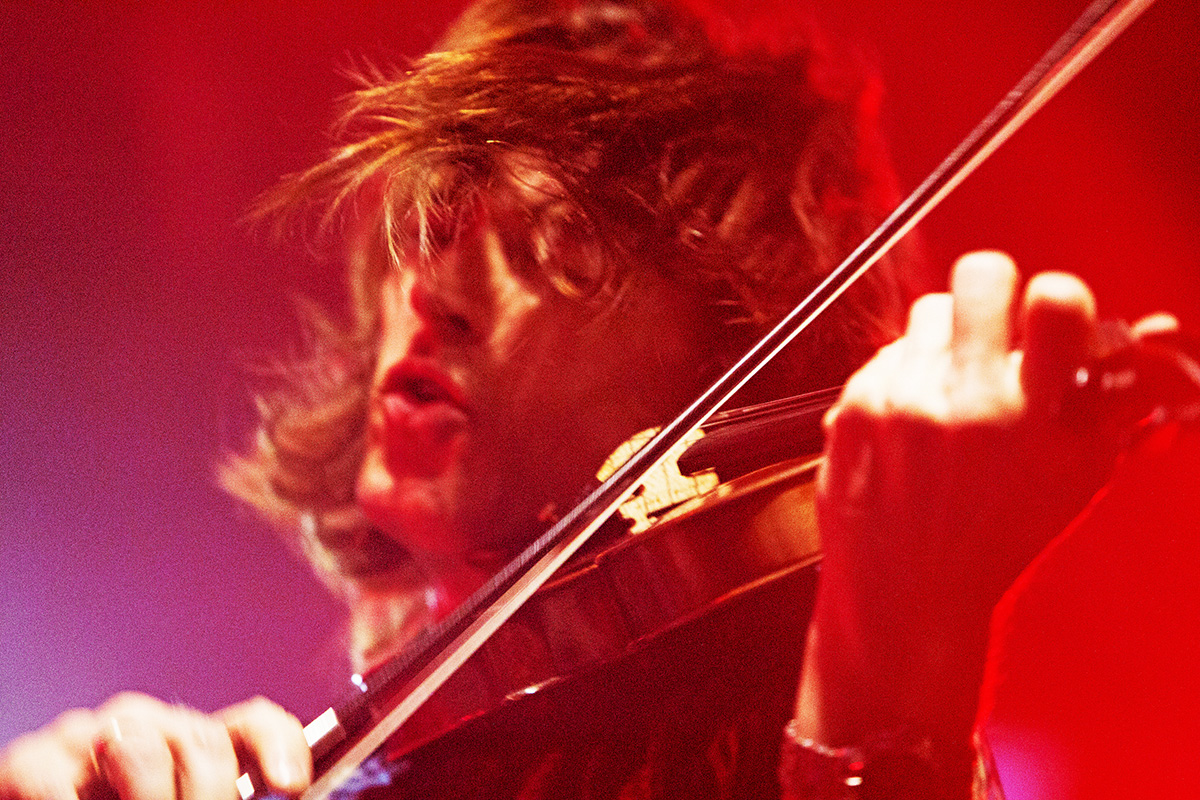 Zach Brock
Bio
Violinist Zach Brock is a sought-after soloist, educator, and sideman, as well as a multi Grammy Award-winning member of the band Snarky Puppy. Born to a musical family in Lexington, KY, he began studying violin at the age of four and performing publicly by the age of six. Zach's improvisational skills were honed in the rich Chicago jazz scene while studying classical violin at Northwestern University.
He released his debut album, Zach Brock & The Coffee Achievers, in 2003. Two years and two records later he was invited to perform at Carnegie Hall by trumpeter and composer Dave Douglas. Zach joined the band of legendary bassist Stanley Clarke in 2007 and that same year he and his wife, filmmaker Erin Harper, relocated to Brooklyn. From 2010 to 2012 Zach led a chord-less trio of violin, bass and drums called The Magic Number and since 2012 he has released three albums on Criss Cross Jazz, as well as two co-led projects with renowned pianist Phil Markowitz. In 2017 Zach formed a new chord-less trio with Matt Ulery and Jon Deitemyer. Their collective 2019 album Wonderment has garnered rave reviews and inclusion in the "Best of 2019" lists by Downbeat and Jazziz Magazines.
Zach is most widely recognized through his twelve years of touring and recording with the genre-bending supergroup Snarky Puppy. He first recorded with them in 2008 on Bring Us The Bright and has appeared on five subsequent recordings that include the 2017 Grammy Award-winning album Culcha Vulcha, 2019's Immigrance and the 2021 Grammy Award-winning Live At The Royal Albert Hall. A passionate educator, Zach has coached hundreds of musicians through the workshops of Jamey Aebersold and Mike Block, masterclasses at the Sibelius Academy in Helsinki and Carnegie Hall in New York, and as a five-year "Artist In Residence" at Temple University in Philadelphia. Zach remains a perennial coffee fanatic and skateboard enthusiast, and currently lives with his wife and daughters in the NYC area.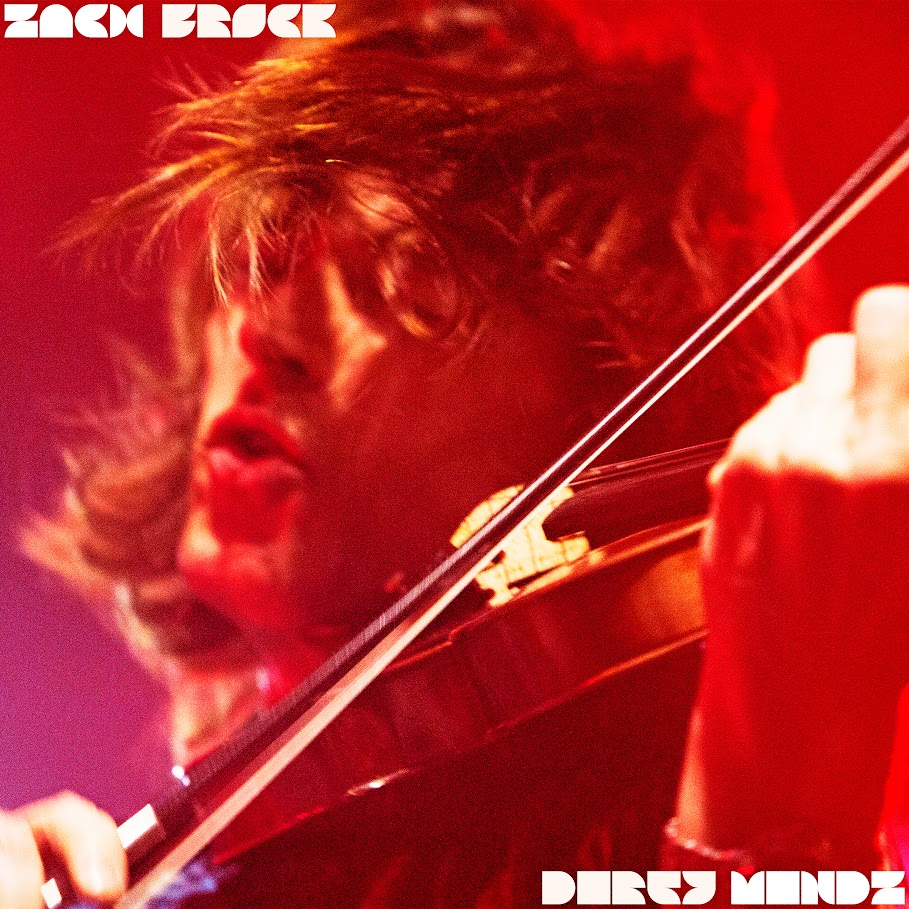 .
June 3, 2022
Dirty Mindz
(2022)
'Dirty Mindz,' the ninth solo album from acclaimed violinist and Grammy Award-winning Snarky Puppy member Zach Brock, was almost fated to not see the light of day. In the months – and, thanks to the pandemic, subsequent years – after the bulk of the album was recorded at Dreamland studios in upstate New York in October 2019, the much sought-out musician kept hitting a wall with the project. "There were many times I gave up on this record mentally," Brock explains, but whenever he considered moving on to something new, the unfinished album kept pulling him back in, its tracks latching onto him like magnets each time.
"I had put my whole heart into these songs and that's what made it possible for me to revisit them after so much time." he reasons. His first solo release for GroundUP Records, 'Dirty Mindz' draws inspiration from all areas of the musician's life – his family, childhood, lifelong love of music – to create something that crackles with passion, energy and ideas.
The record represents a liberation of sorts – one that shuns pretentiousness and ego in favor of inventive ideas that link back to the core of what jazz means to Zach. "One of the things that drew me to jazz as a rebellious teenager was a message in the music – that defining your own voice was not only encouraged but celebrated," he says, and 'Dirty Mindz' takes him on a fresh voyage to achieving that with the help of a spectacular ensemble, including Snarky Puppy's Mark Lettieri, Chris Bullock and Justin Stanton, Grammy-nominated bassist Jonathan Maron and lauded drummer Eric Harland.
Brock's new album subverts the expectations of what a violin should sound like, allowing him to showcase a part of his musical voice that he's previously held back from expressing. After an early review labeled what he considered his "straight ahead" playing as "jazz fusion," he blocked himself off from exploring certain sounds and ideas for years. "I don't think I was secure enough with my place in the world at that time," he says. "Now, having educated myself for 15, 20 more years and having grappled with what fusion really is, tracing it back to the generations before me, I've started getting over labels and opening up new creative pathways."
His experiences with Snarky Puppy also helped break down some of those self-imposed barriers and had a noticeable impact on 'Dirty Mindz''s direction. Playing alongside (and sometimes having his solos mistaken for the sound of) multiple guitarists opened the violinist up to pushing his instrument into new territory. "I've worked at sounding like a guitar for a really long time and I was exploring analog synth sounds when I wrote these songs, but I hadn't given myself the creative license to use those sounds on a recording in this way," explains Brock.
While 'Dirty Mindz' finds thrills in new ideas, it also looks back. "In a certain way, I'm not only making peace with but also celebrating the popular sounds of my early childhood," its creator notes, citing the late-70s sounds of TV shows like Sesame Street and The Electric Company, TV channel sign offs and more as influences on the record.
Childhood colors one of the album's many highlights, 'Who We Are' was inspired by his twin daughters rather than by Brock's own youth. Drawing on themes of love and interdependence, the song evokes tenderness and warmth through its bright guitar lines and Brock's soaring violin. "It's really anthemic and that's just how I see them because I'm their dad," he says, "but there's also light and shadow in the song – it's not all one flavor."
'The Way Home,' similarly, possesses many different flavors, weaving a journey from a glistening beginning led by Brock to a distortion-driven, funk-laced mid-section before returning back to an evolved version of its starting point. It's the only track on the album to feature Indian classical violinist Arun Ramamurthy and tabla player Suphala, fusing Brock's American jazz with the sounds and spirit of different traditions.
It's a combination that reflects the meaning at the heart of 'Dirty Mindz' – a valuing of life and all its many eclectic parts. On the album, Brock unites them all vividly and masterfully, creating a record that keeps on pulling you back to it, just as it did for its creator.
1 Invocation
2 Dirty Mindz (feat. Eric Harland, Mark Lettieri, Jonathan Maron, Justin Stanton & Chris Bullock)
3 Who We Are (feat. Eric Harland, Mark Lettieri, Jonathan Maron & Justin Stanton)
4 The Way Home (feat. Eric Harland, Mark Lettieri, Jonathan Maron, Justin Stanton, Arun Ramamurthy & Suphala)
5 Threshold
6 Country Church (feat. Eric Harland, Mark Lettieri, Jonathan Maron & Justin Stanton)
7 The Last Song (feat. Eric Harland, Mark Lettieri, Jonathan Maron & Justin Stanton)
8 Passage